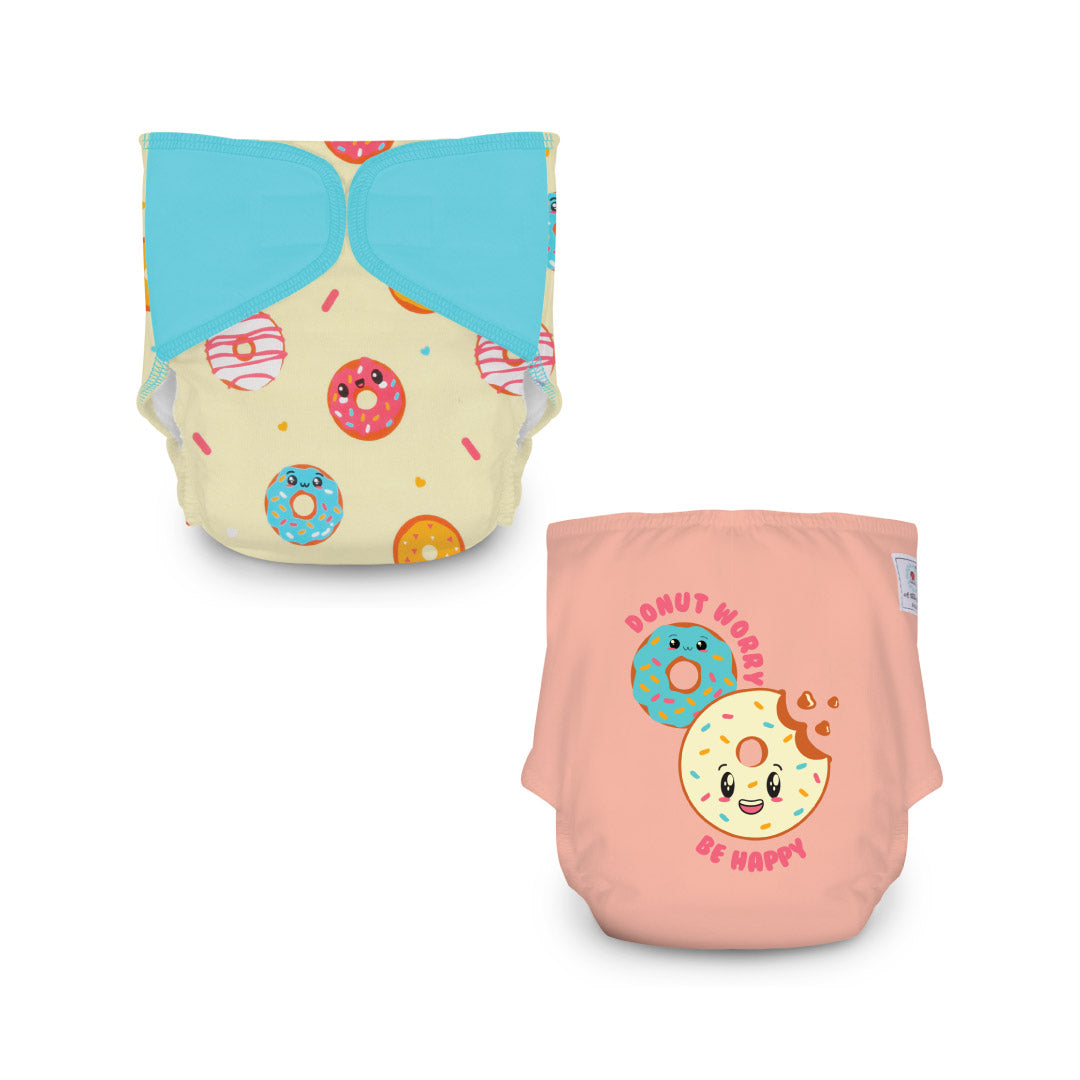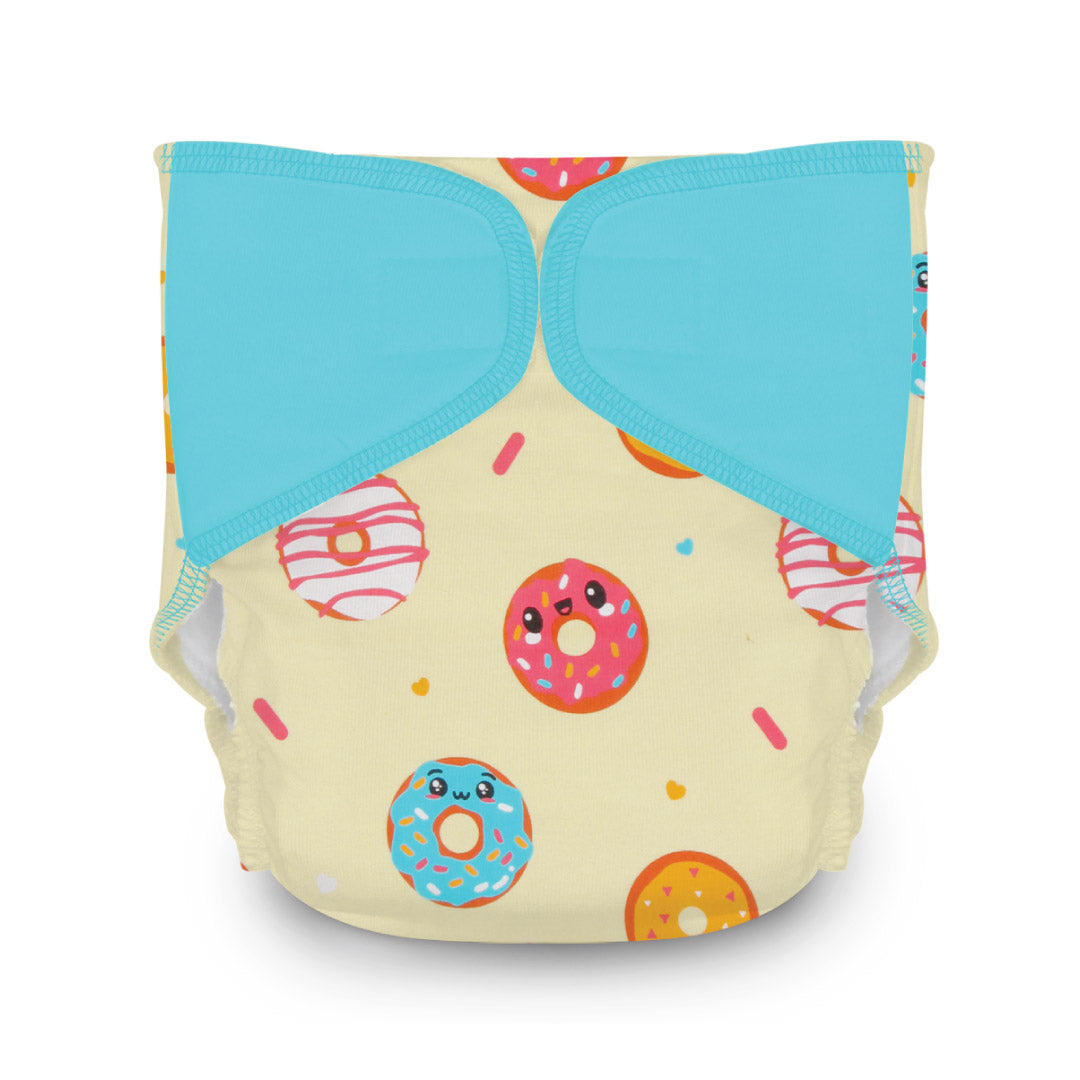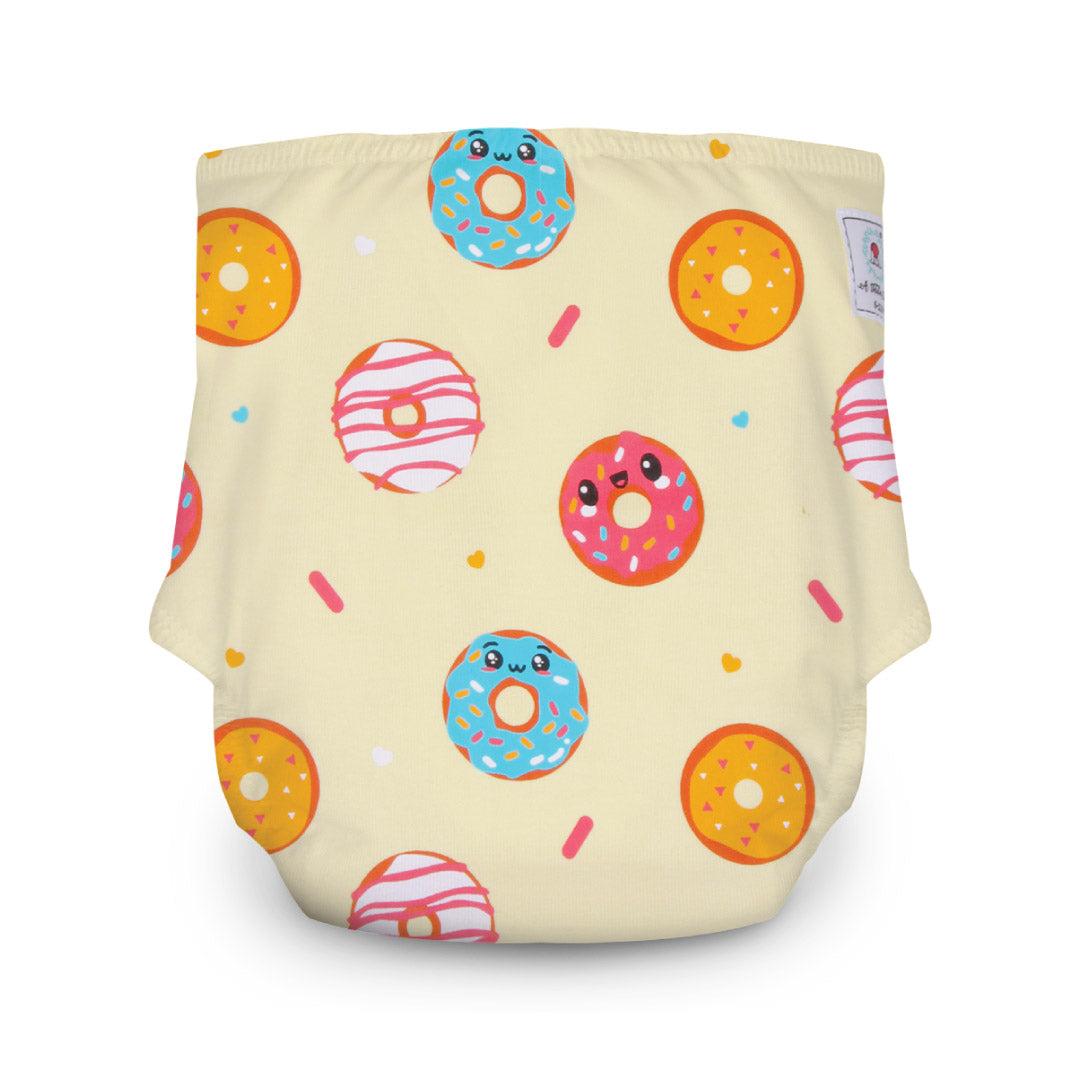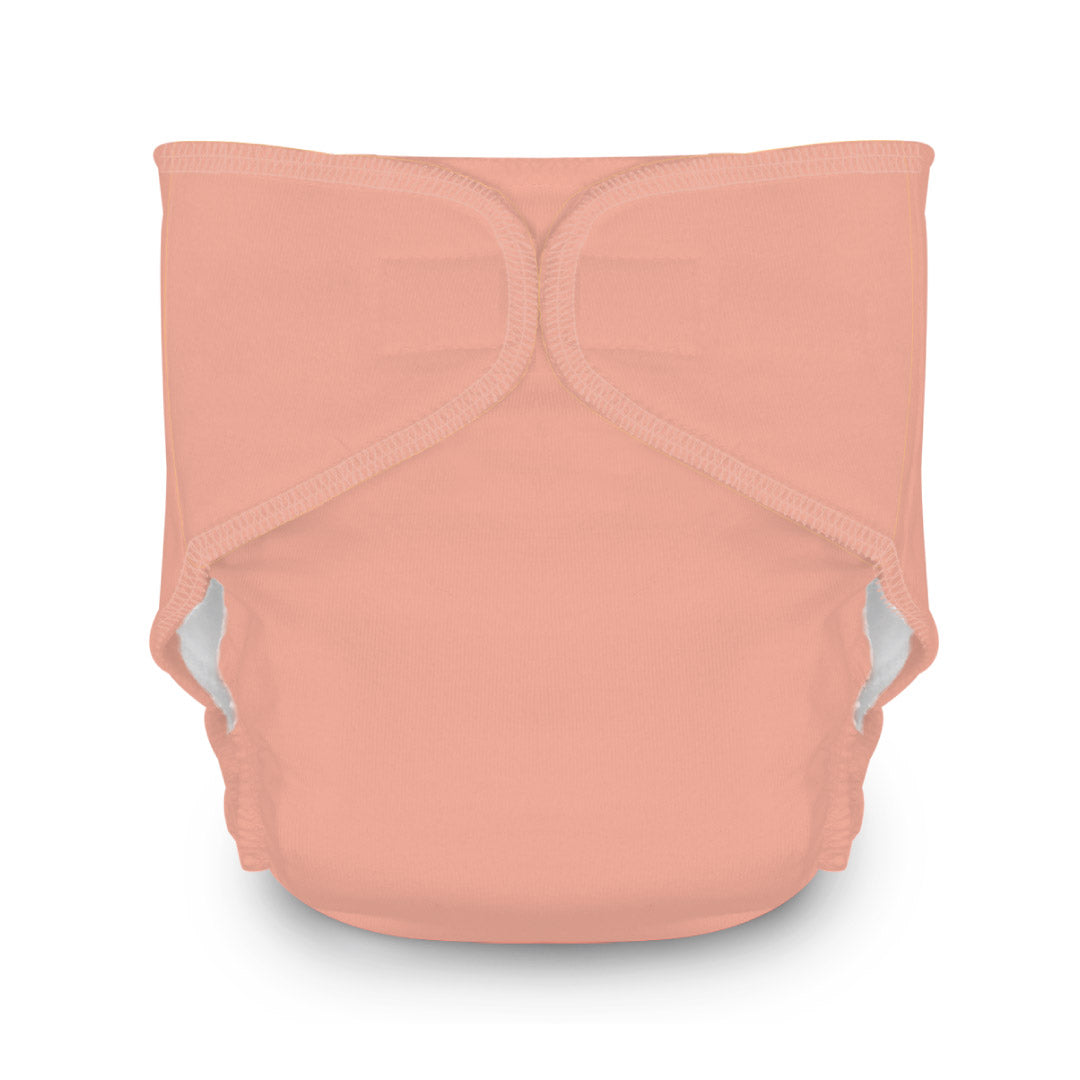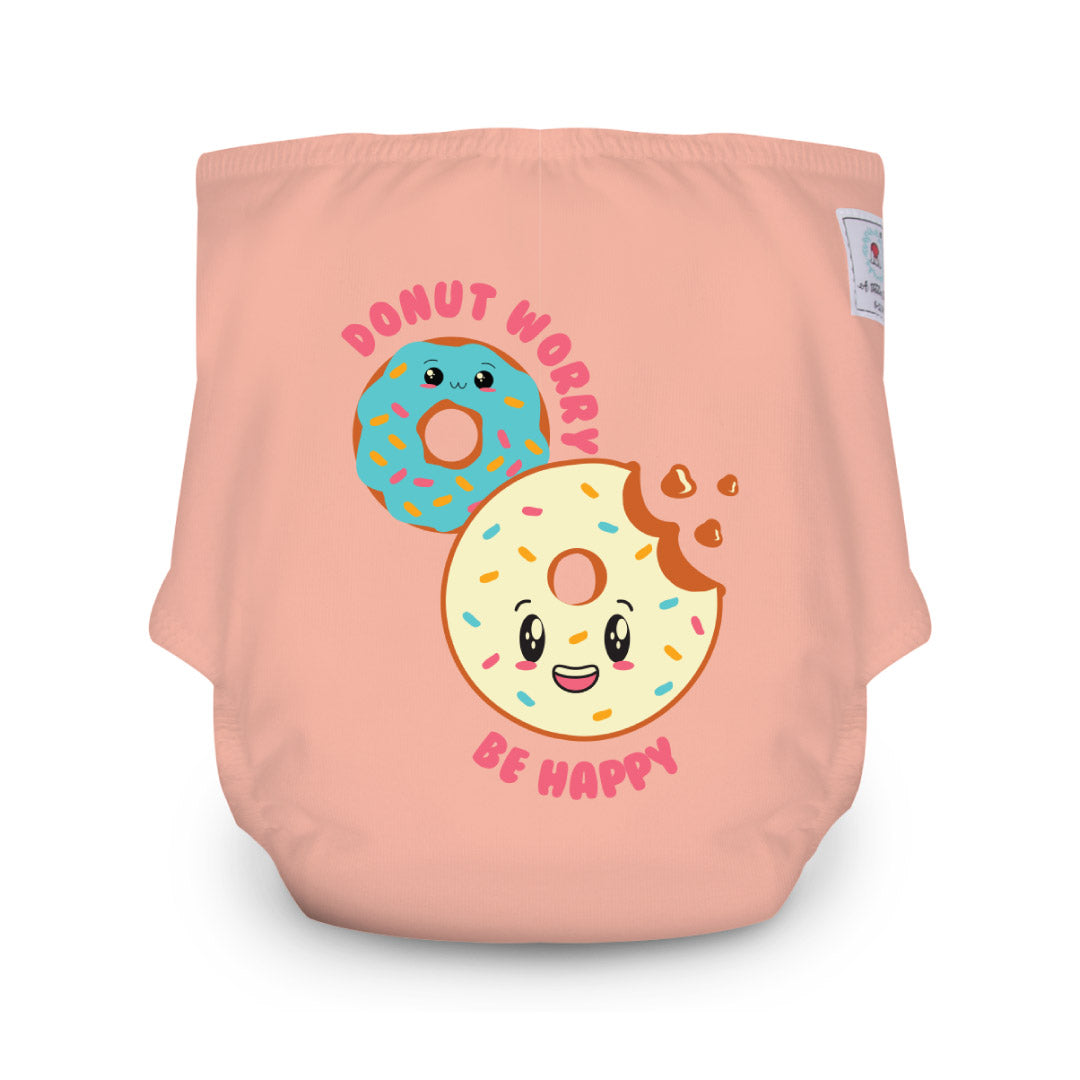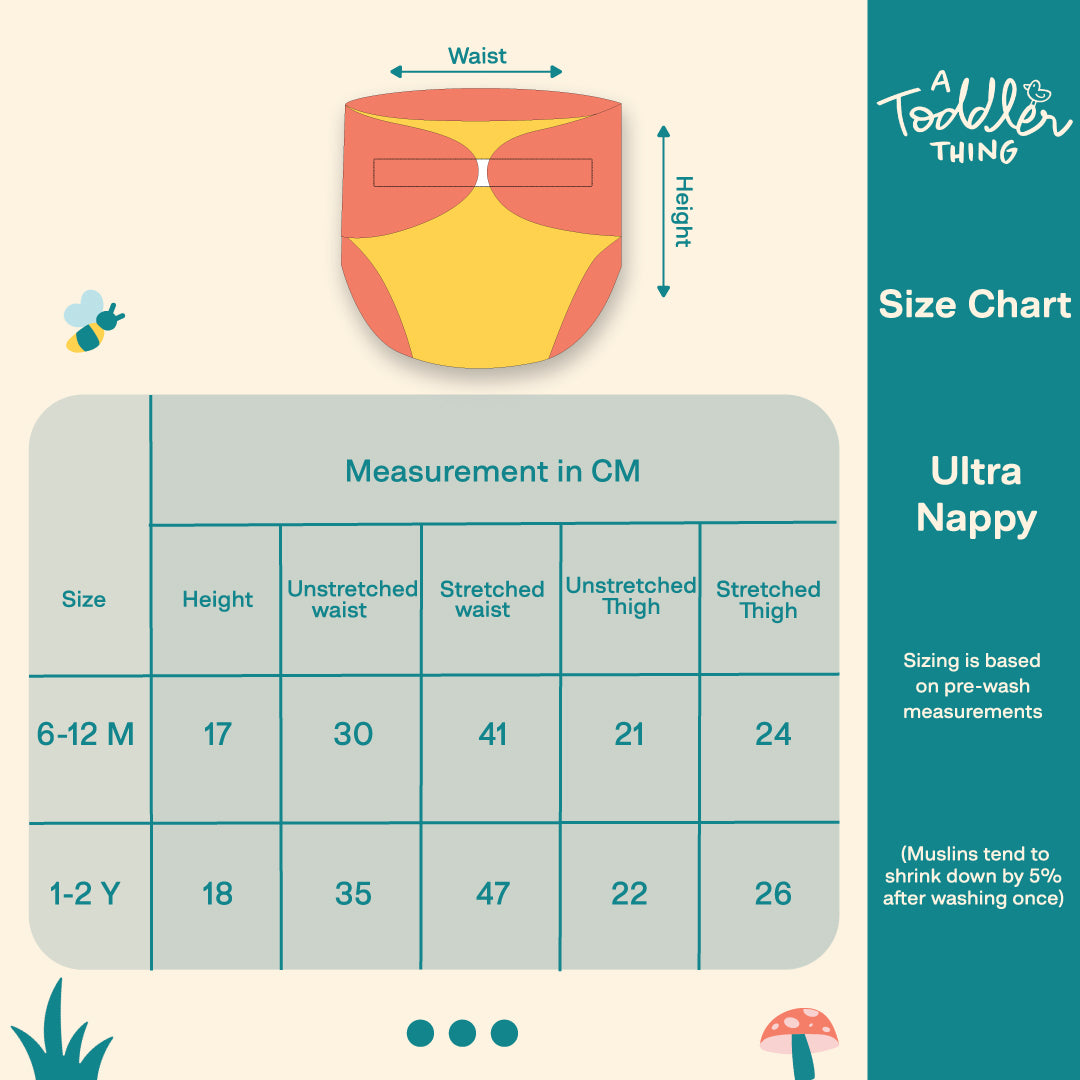 Ultra Nappies - Trial Pack (Pack of 2)
Trial Packs at A Toddler Thing
Ultra Undies are grrrreat potty training pants! Thousands of parents love them for their little ones - it's mess free!
Similarly, the Ultra Nappies are perfect for Diaper-FREE time! Reduces rashes and gives your little one some space to breathe! But,
1) If you are not sure if the Ultra Undies or Ultra Nappies are what you're looking for.
2) And you are wondering what the material and utility would be like before you invest in it for your little one
TRY out our trial packs! A trial pack of 2 Ultra Undies and a trial pack of 2 Ultra Nappies just for you try! We bet you'd love it! But in case you don't, be sure to let us know within 30 days. We will offer a full refund on the trial packs. The products are yours to keep beyond that too.
Note: Remember to use it a couple of times before you make your decision. The stay-dry microfleece lining needs a few washes to attain maximum absorbency
Ditch the diapers and embrace safe, comfy cotton nappies for your newborns.
Especially when you and your baby are at home and you don't mind the frequent changing!
Meet A Toddler Thing's Ultra Nappies: trim-fit, exceptionally comfortable, feather-light, and unbeatably dry.
These game-changing nappies are ideal for infants aged 0 to 12 months. With a specialised 3-layer padding, these nappies guarantee a mess-free experience. Keep in mind that nappy changes can be tailored to your little one's unique peeing patterns and frequency. 
Crafted from 100% knit cotton and stay-dry microfleece lining, they redefine comfort for your little one.
Ultra Nappies are the best choice for everyday use and give your little one a chance to be in something more comfortable and breathable than a diaper - especially at home.
Each Ultra Nappy is equipped with handy flaps and a velcro patch, ensuring easy dressing and undressing - unlike nappies with buttons and knots.
Our unique velcro patch is meticulously designed with your baby's comfort in mind. Compact and securely sewn into the nappy, it is lined with gentle embroidery that ensures it never irritates your baby's delicate skin.
Ultra Nappies come in two sizes to ensure the best fit: one for infants aged 0-6 months and another for infants aged 6-12 months! Made with AZO-free dyes and non-toxic colours, Ultra Nappies are available in a range of trendy, vibrant prints and also prioritise your baby's safety.
Elevate your baby's comfort and enjoy worry-free moments with A Toddler Thing's Ultra Nappies.
Wash Care:
Pre-use Wash: Wash the nappies once before you start using them.
Washing Options: All of our nappies are fully washable, either by hand or washing machine.
Machine Washing: When using a machine, begin with a cold rinse at a temperature no higher than 30 degrees Celsius. Select a delicate mode for washing.
Detergent Consideration: The nappies are susceptible to residue buildup between the layers when exposed to harsh detergents. Avoid using liquid detergents, fabric softeners, bleach, or disinfectants on your baby's nappies. Use only mild detergents.
Pre-Wash Process: When you machine wash nappies, follow a pre-wash routine. Start by soaking the damp, urinated nappies in water mixed with mild detergent for approximately 15 minutes. Thoroughly rinse the nappies afterwardss. You can then proceed to machine wash or hand wash them.
Sun Drying: To naturally disinfect, sun dry the nappies.
----split---
Material: Ultra Nappies are made of 100% knit cotton.
Suitable for: Ideal for toddlers aged 0 to 12 months.
Usage: With proper washing routines and care, the nappies can be reused for up to 300 washes.
Size and Fit: Please double-check your child's sizes before you place an order.
----split---
What is the padding made of?
The padding is made of highly absorbent 3-layered organic cotton and a stay-dry microfleece lining.
Until what age can Ultra Nappies be used?
The Ultra Nappies come in 2 sizes – one for babies aged 0 to 6 months, and another
for babies aged 6 to 12 months.
Can the baby wear it overnight?
No, the Ultra Nappies are designed to hold only 2 pees. Take a look at our Ultra Diapers and Newborn Diapers that can be used for longer hours and overnight.
Are the Ultra Nappies washable and re-usable?
Yes, the Ultra Nappies are washable and reusable. They can be washed and reused up to 300 times.