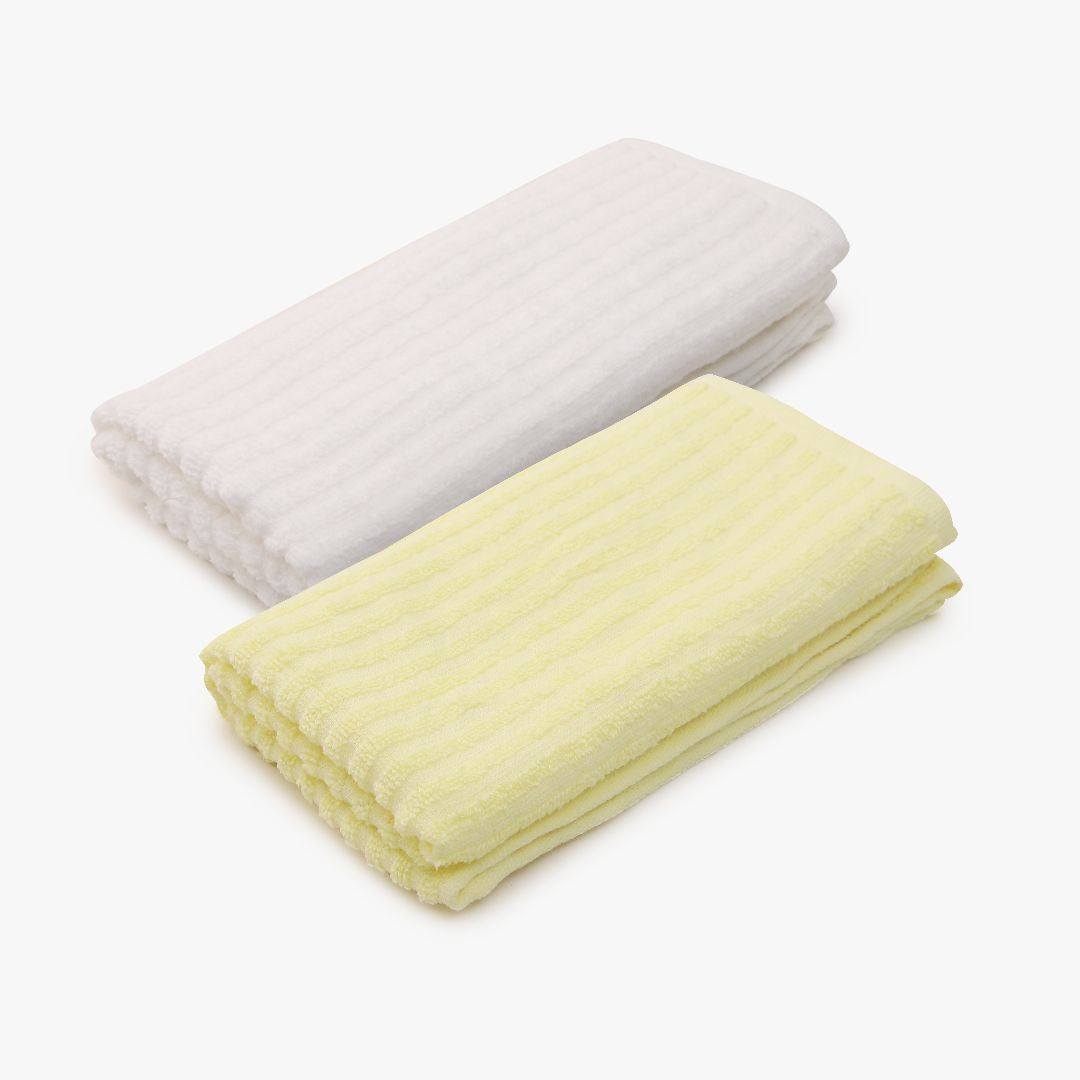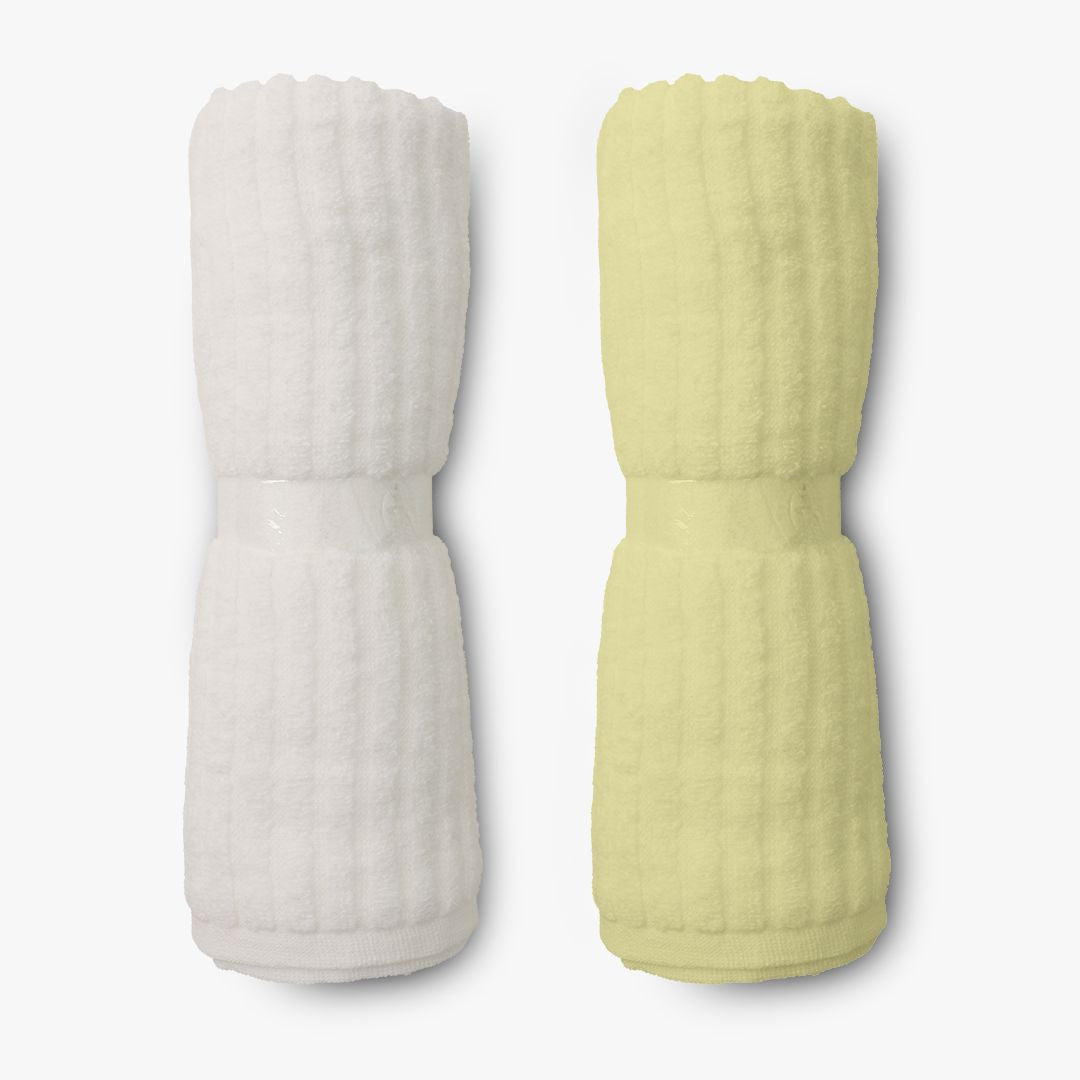 Terry Towel (Yellow) - Pack of 2
Drowning in a sea of choices, uncertain about which towel holds the key to the perfect trifecta: softness, absorbency, and durability for your little one?
Meet A Toddler Thing's Cotton Terry Towels: the ultimate harmony of supreme softness, exceptional absorbency, and luxurious comfort.
Crafted from premium cotton terry fabric, these towels transcend mere functionality. With their innate absorbent nature, they leap into action after just one wash, and deliver an experience that only improves over time. Each wash renders them softer, fluffier, and quicker to dry—an experience tailored for your little one's comfort as well as easing your conscious parenting journey.
Ideal for newborns and babies with sensitive skin, our Cotton Terry Towels offer a sanctuary of gentle care. The terry fabric, distinct from muslin and regular cotton, boasts enhanced absorbency, making it the optimal choice for post-bath snuggles and drying-off rituals.
Versatility is their hallmark — our towels are a staple not just for bath time, but seamlessly transition into playtime and handle those unexpected spills with grace.
Each set includes two of these exceptional towels, ensuring you always have one on hand for your baby's needs. Crafted for an exceptional touch, breathability, and lasting quality, our Cotton Terry Towels redefine luxury in the world of baby essentials.
Elevate bath time, elevate comfort, elevate your conscious parenting journey with A Toddler Thing's Cotton Terry Towels. Because the softest touches leave the most lasting impressions.
Wash Care Tips:
Wash the towels once before you start using them.

All of our towels are 100% machine washable. When machine washing, cold rinse at no hotter than 30 degree Celsius and choose a delicate mode.

Avoid using liquid detergents, fabric softeners, bleach, or disinfectants on any of your baby's clothes. Use only baby-friendly, mild detergents.

Sun dry the towels to naturally disinfect them.
Material: Terry Towels are made of cotton terry fabric. 
For Ages: All age groups
Size and Fit:
Every Terry Towel comes in a size of 110 cm x 60 cm