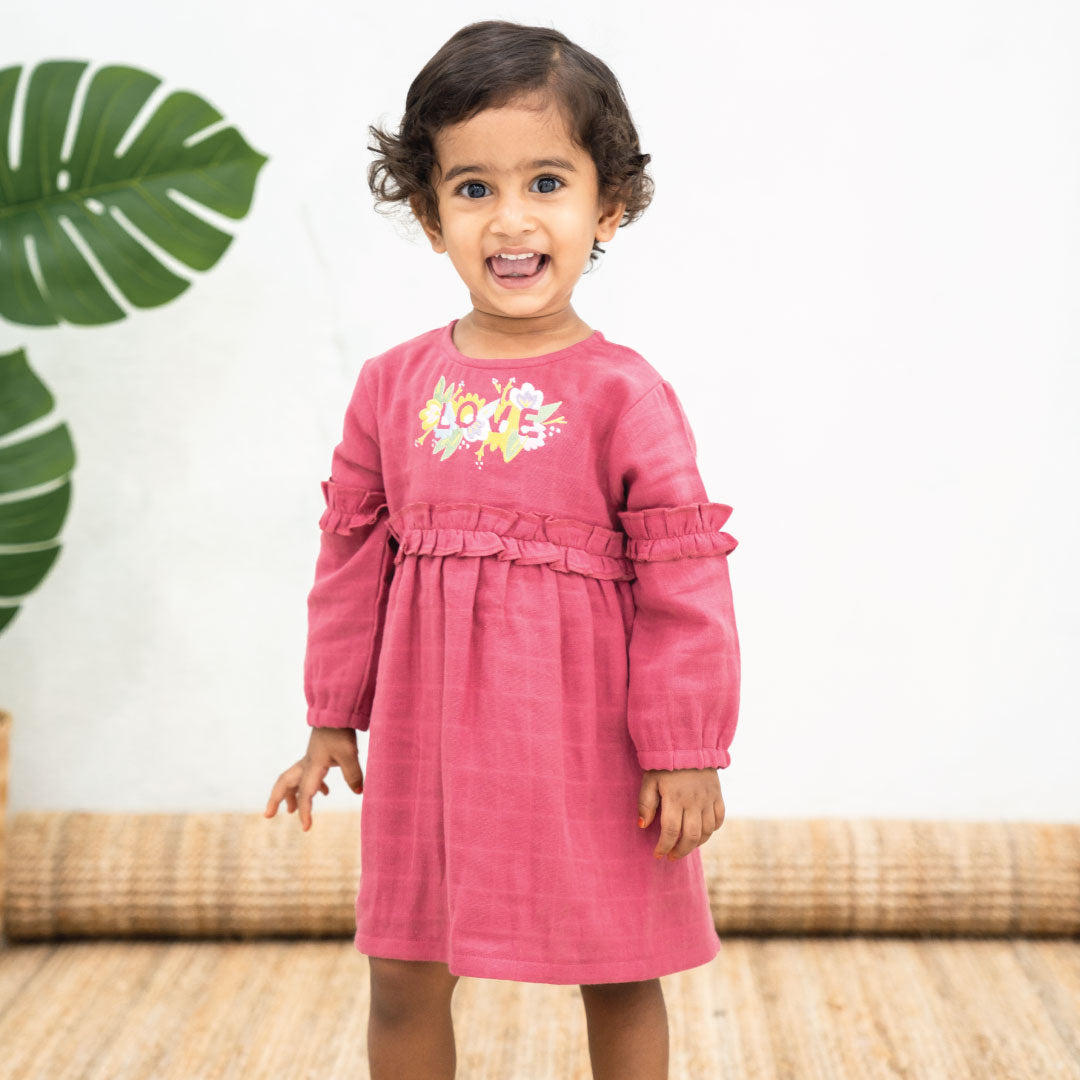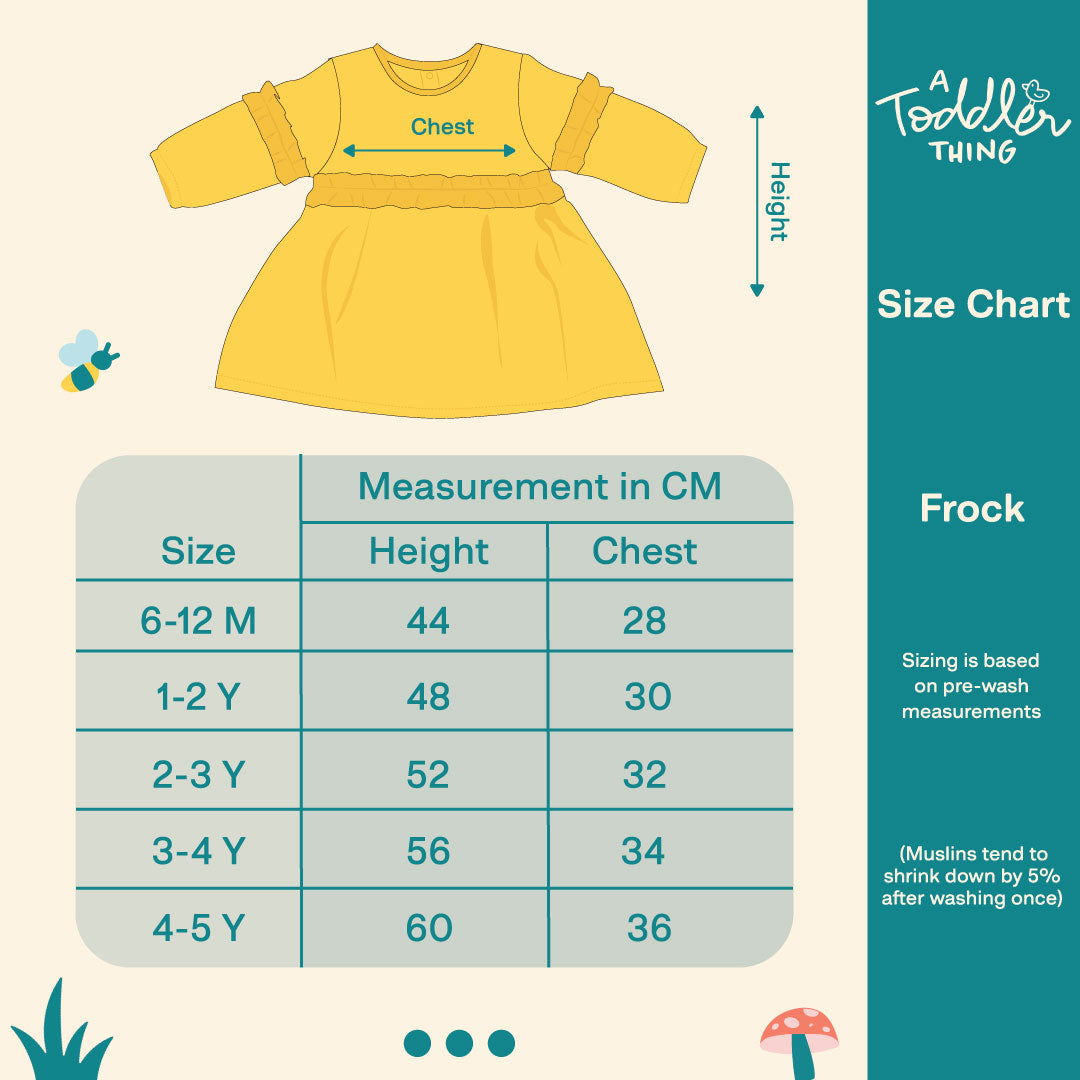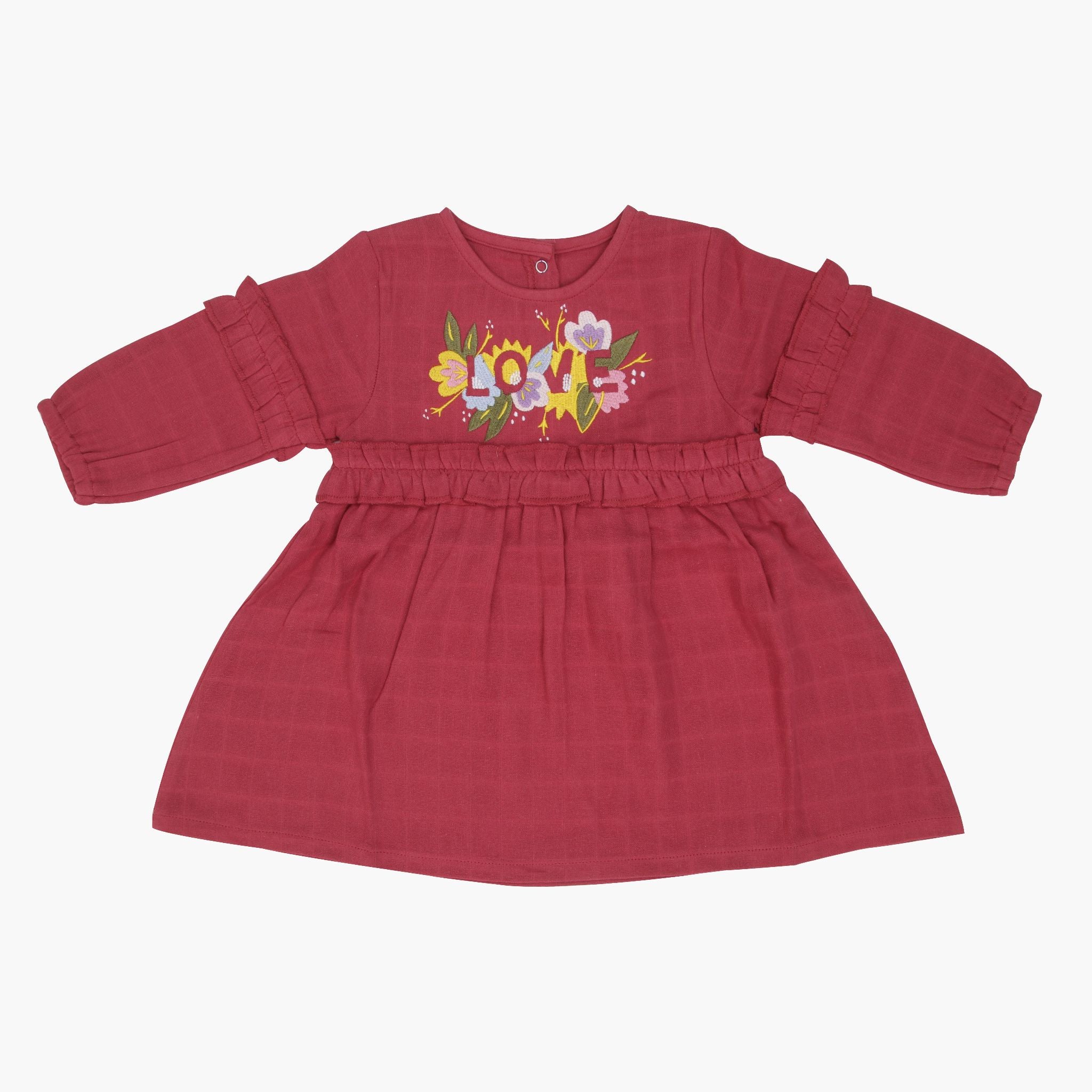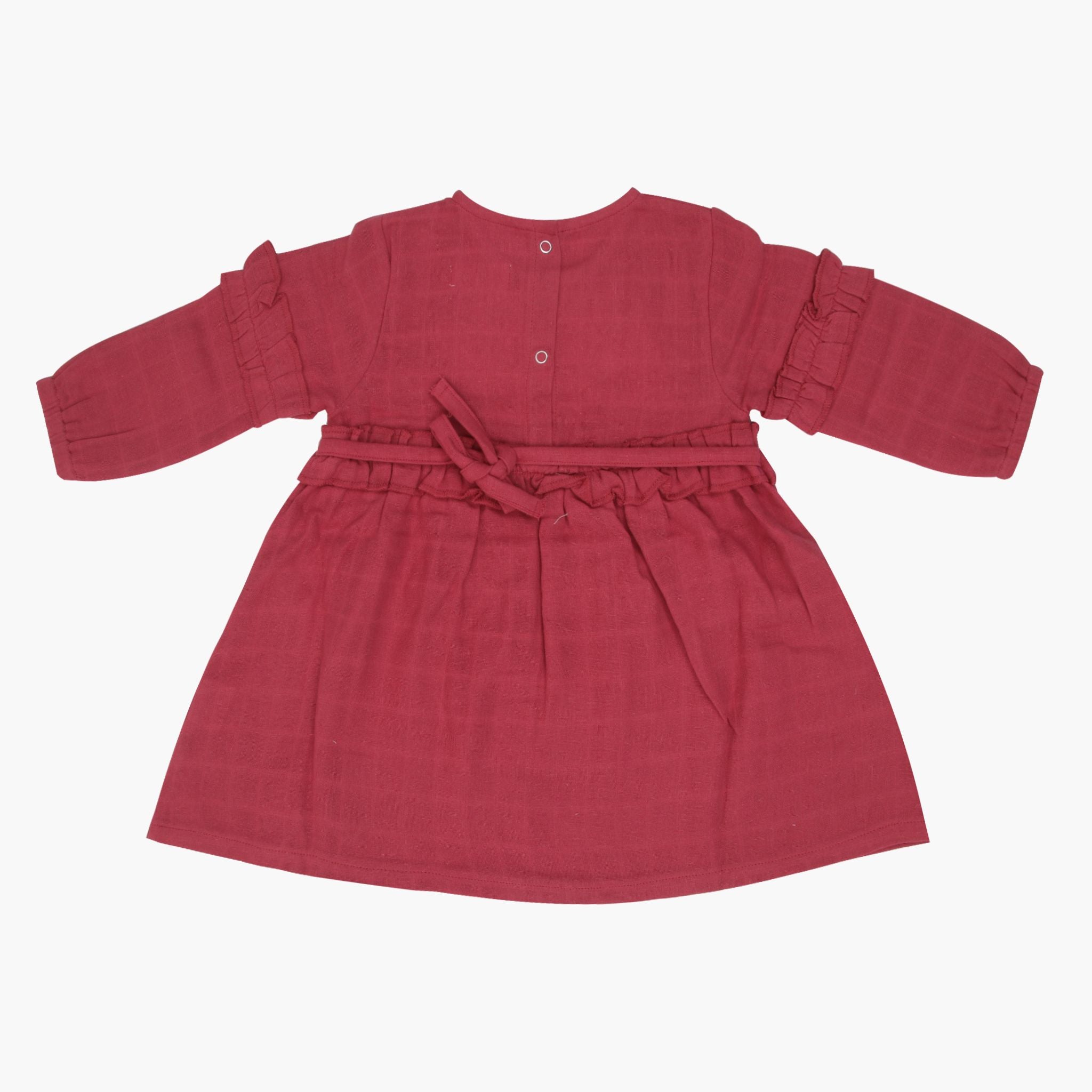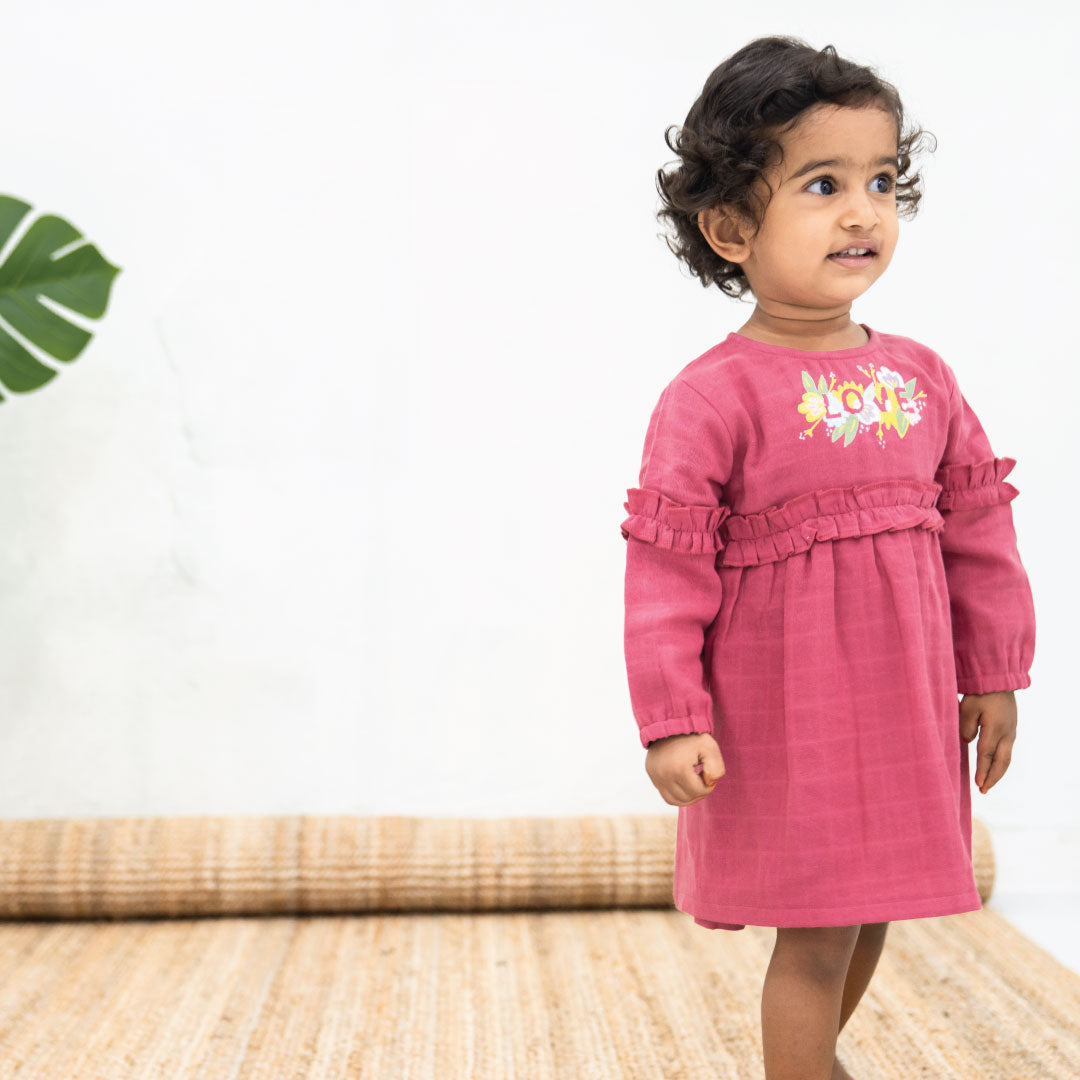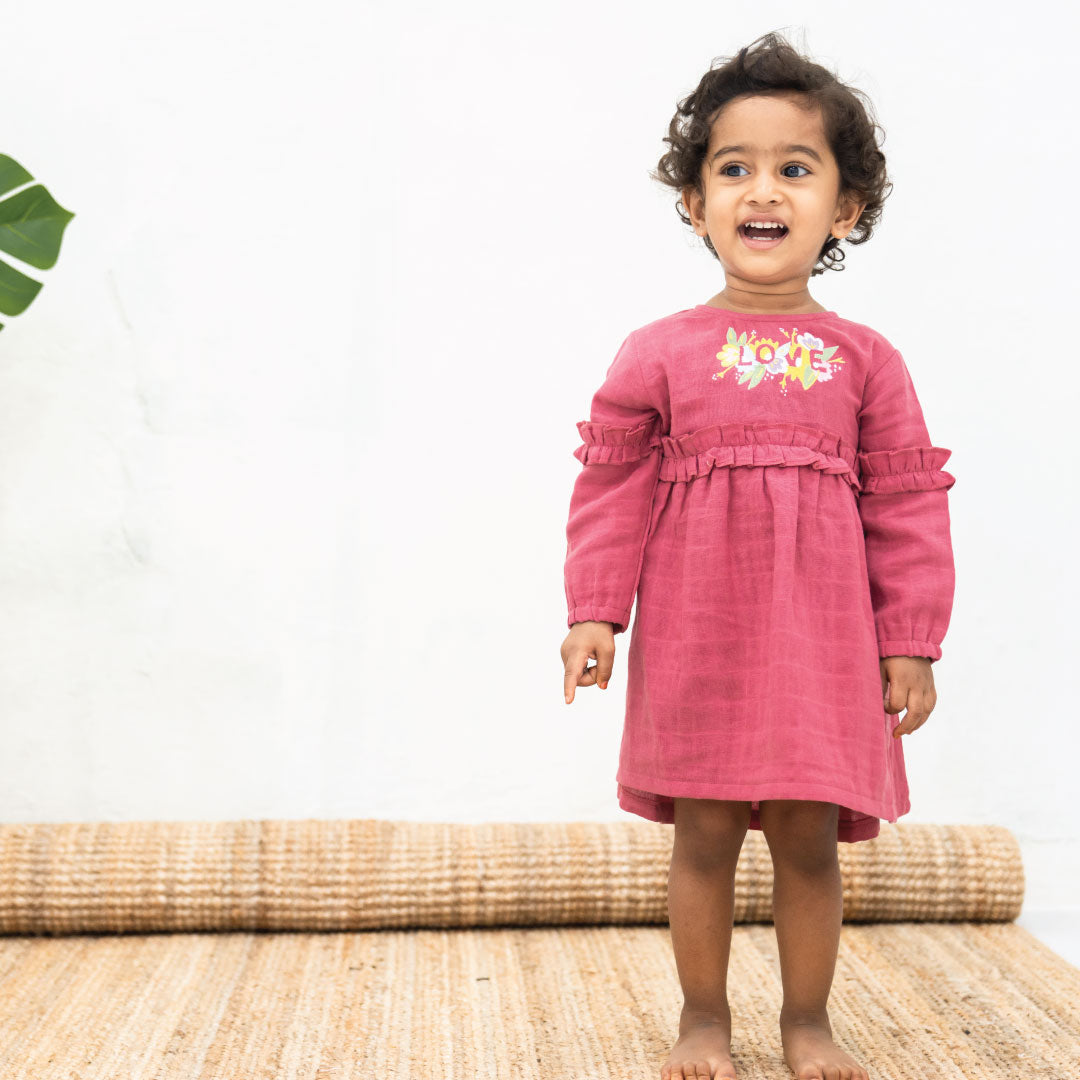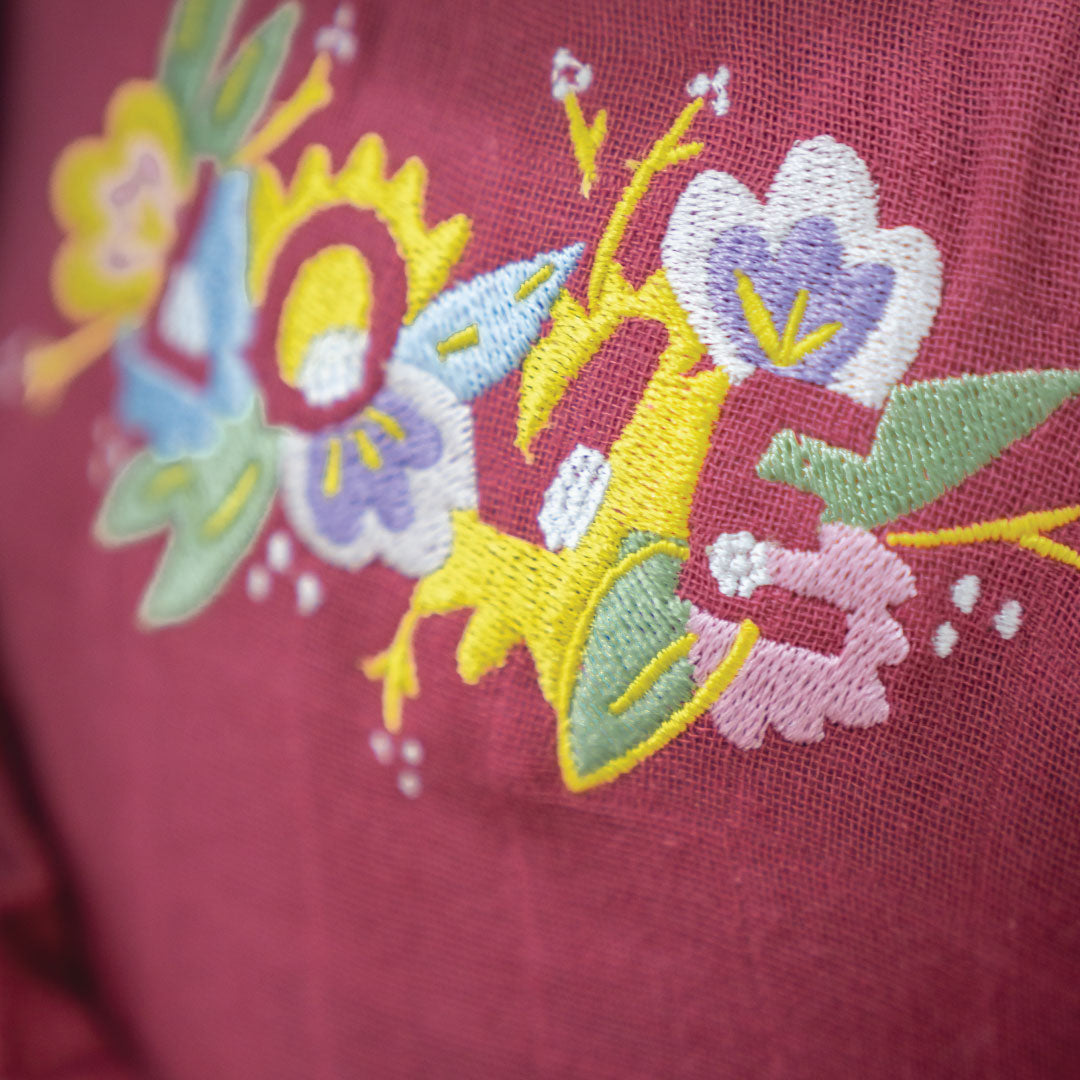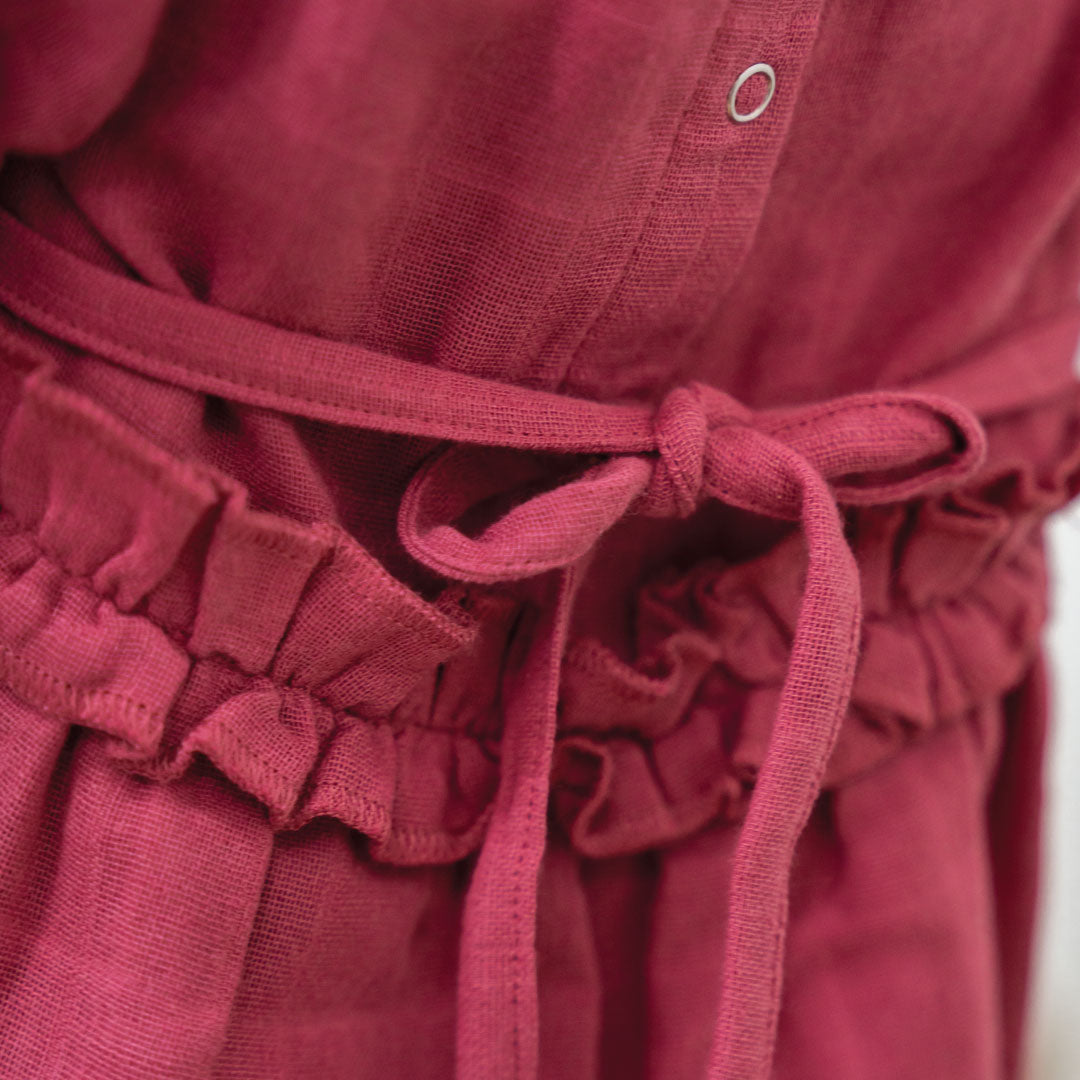 Love Stitch - Full Sleeve Muslin Frock
This frock is designed to make your baby girl feel like a little princess, whether it's for a special occasion or simply a day out. Crafted from the finest muslin fabric, this frock is exceptionally soft and breathable, ensuring your baby's comfort throughout the day. The delicate embroidery adds a touch of cuteness and charm, making it the perfect choice for any formal event or as a lovely everyday outfit. The frock features a comfortable and secure fit that allows your baby to move and play freely, all while looking absolutely adorable.
Please check sizing chart before purchasing. Standard sizes may not apply for your baby.

Wash Care:

Pre-use Wash: Wash the clothes once before you start using them.

Washing Options: All of our clothes are fully washable, either by hand or washing machine.

Machine Washing: When using a machine, begin with a cold rinse at a temperature no higher than 30 degrees Celsius. Select a delicate mode for washing.

Detergent Consideration: Avoid using liquid detergents, fabric softeners, bleach, or disinfectants on your baby's clothing. Use only mild detergents.

Sun Drying: To naturally disinfect, sun dry the clothes.

Material: The ethnic wear are made of 100% organic Muslin cotton.

Suitable for: This entire collection is ideal for little ones aged 6 months to 5 years.

Usage: With proper washing routines and care, the clothes are washable and reusable for a long time.

Size and Fit: Please check the size charts before you place an order. The sizing listed is pre-wash. Muslin-based clothes tend to shrink by 5% after the first wash.

Why Muslin fabric?

Muslin fabric is a recommended choice for babies. It is soft, breathable, hypoallergenic, absorbent, durable, natural, acts as mild exfoliators, suitable for all types of sensitive skin, and keeps your baby warm.

Are these machine washable?

Yes, these are machine washable. Avoid using liquid detergents, fabric softeners, bleach, or disinfectants on your baby's clothes. Use only mild detergents and rinse it in delicate mode.

Will Muslin fabric shrink?

Muslin fabric can shrink up to a maximum of 1 inch. The nature of Muslin fabric is that it tends to shrink after a couple of washes.