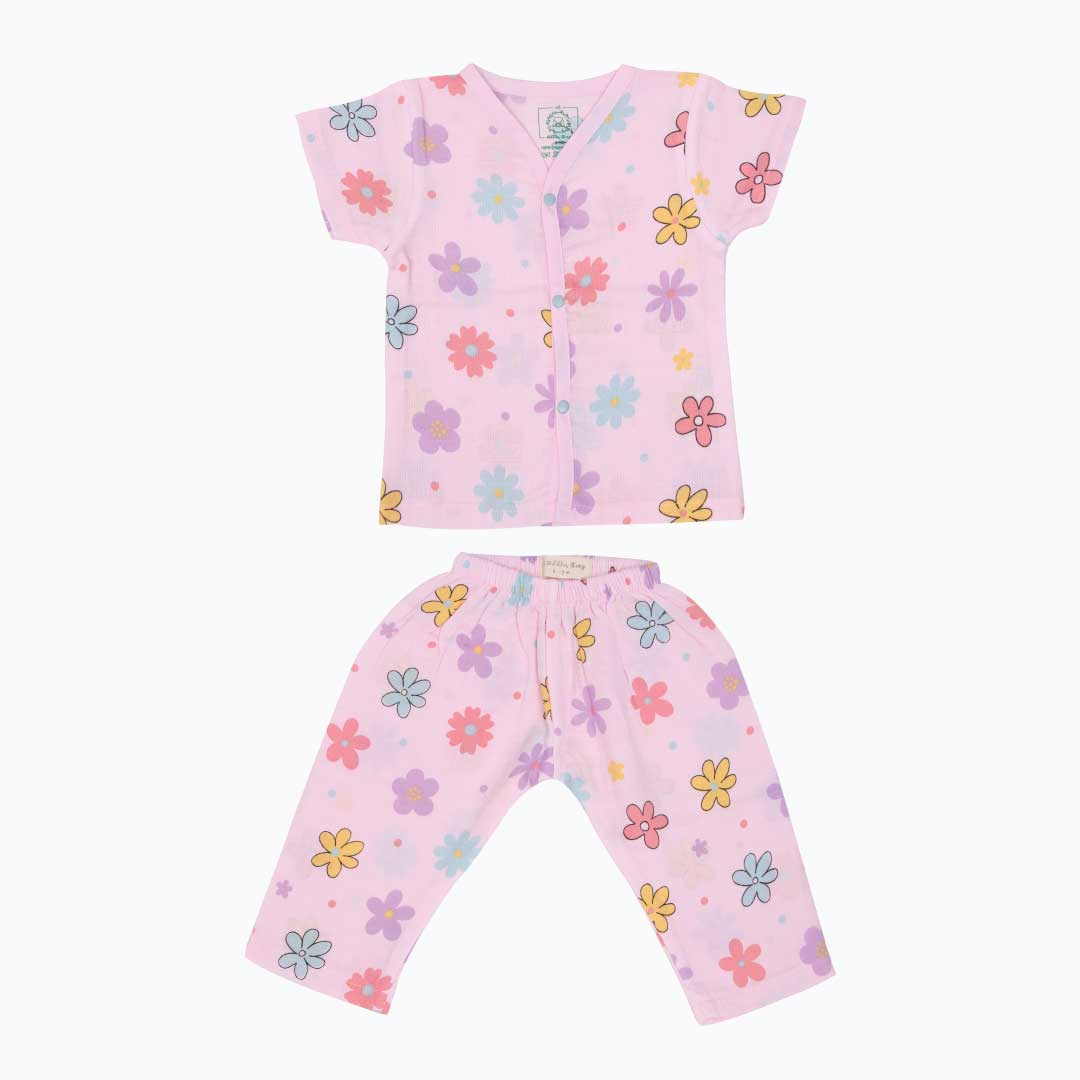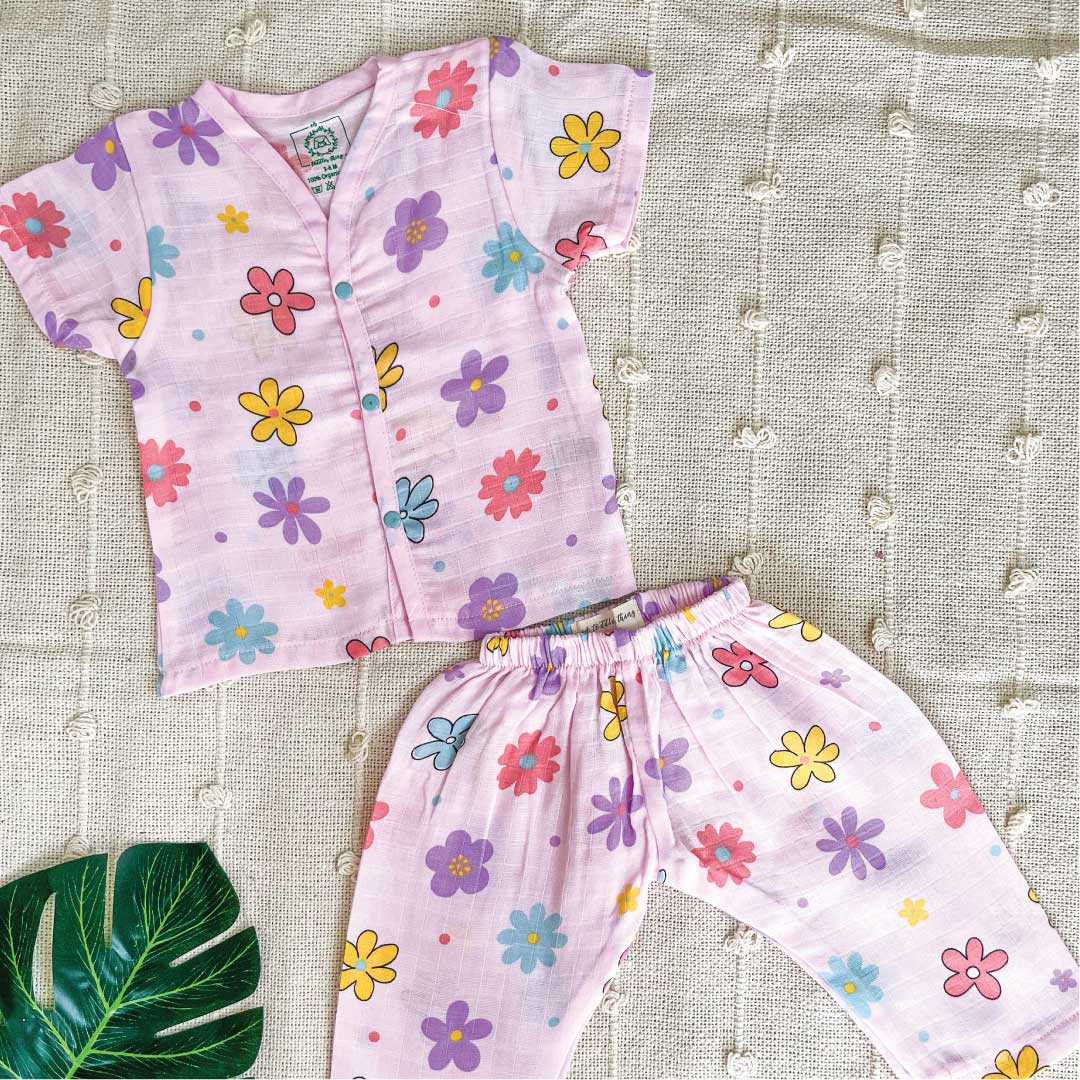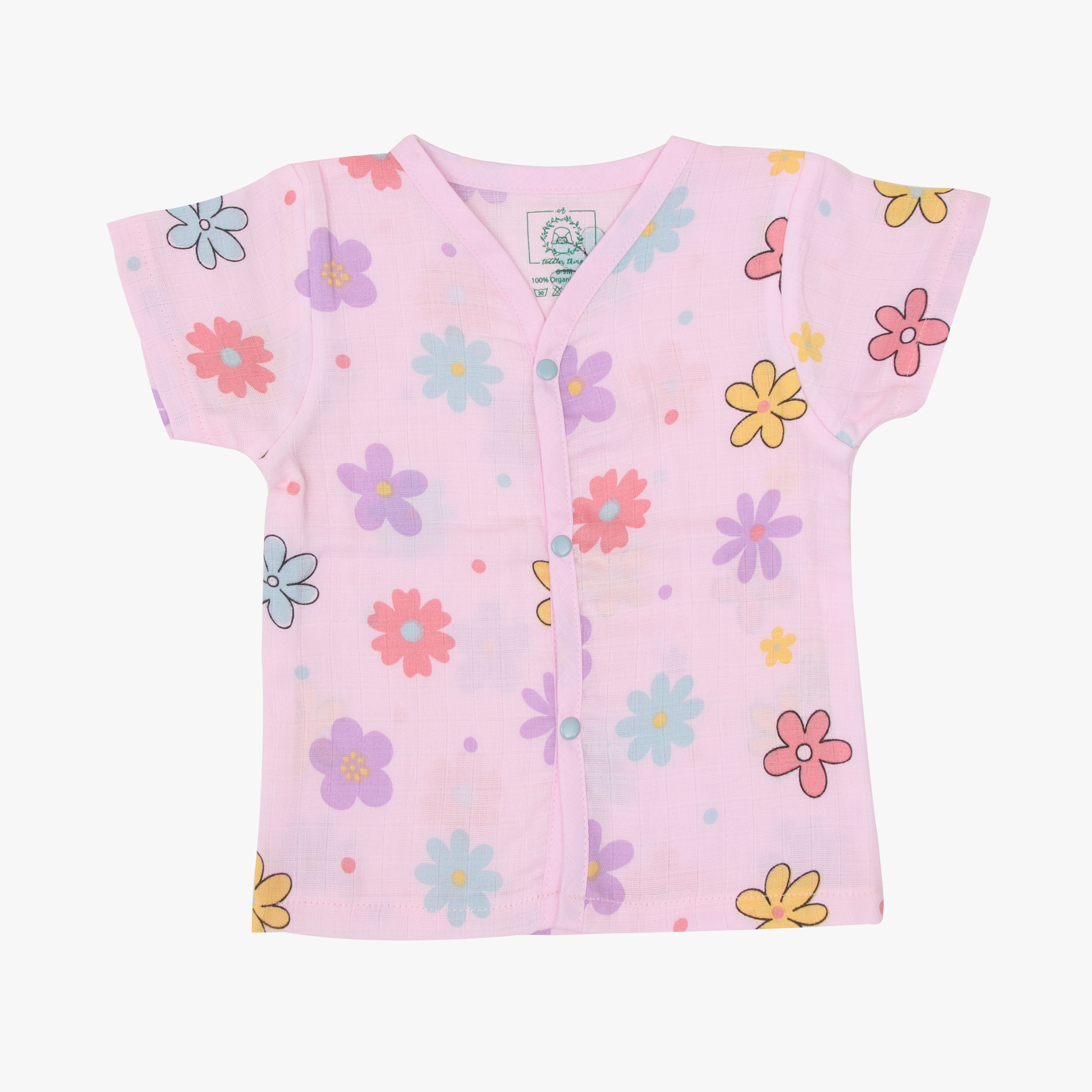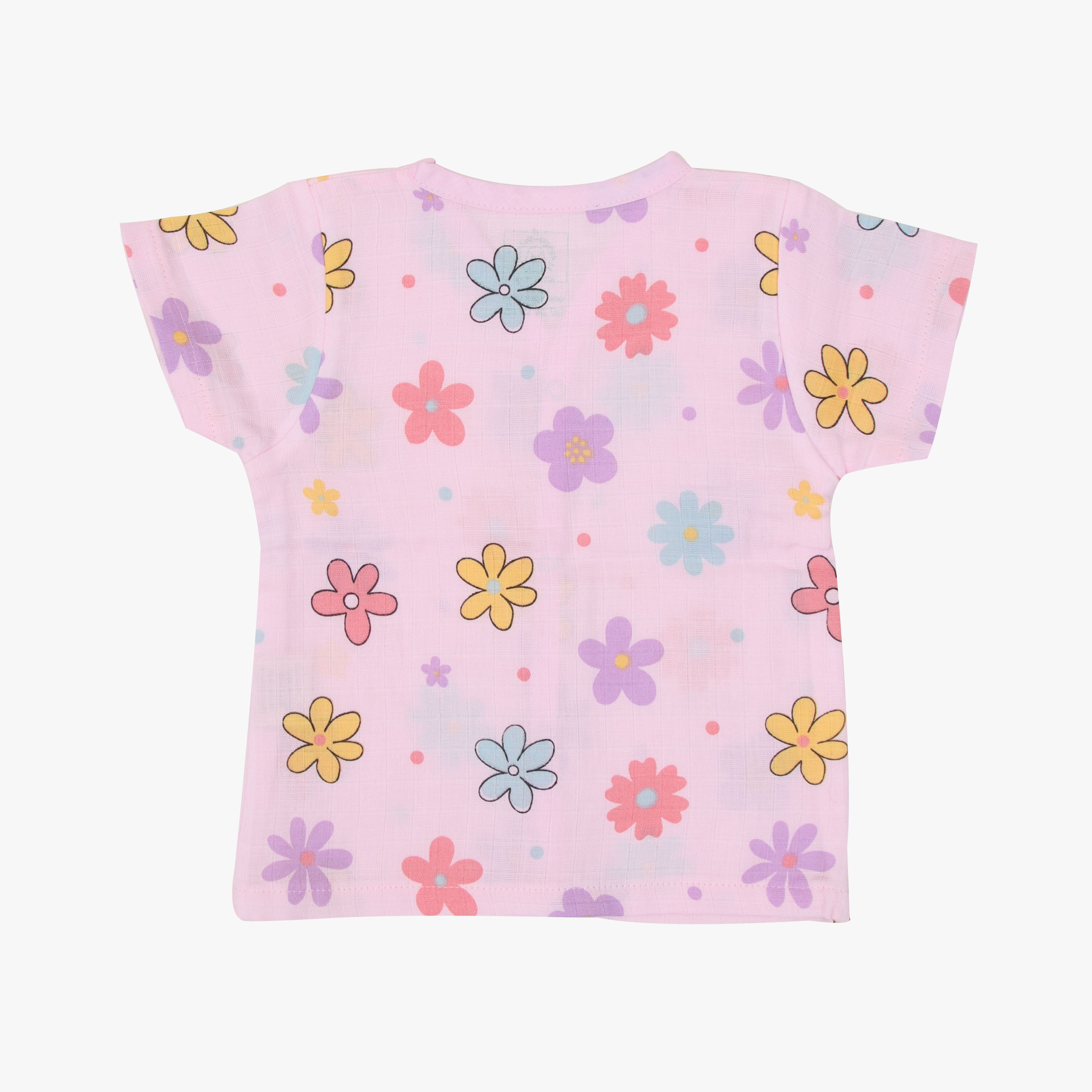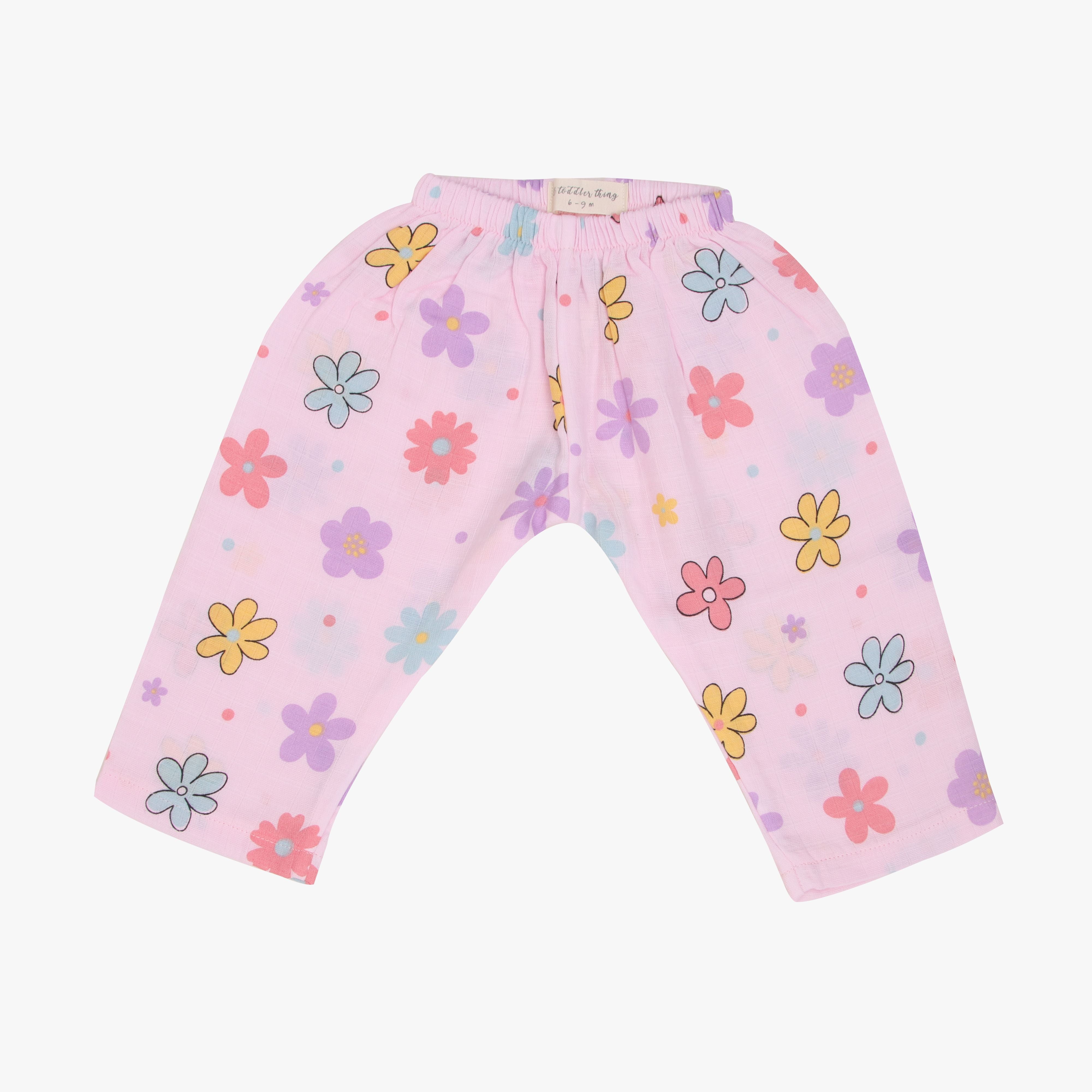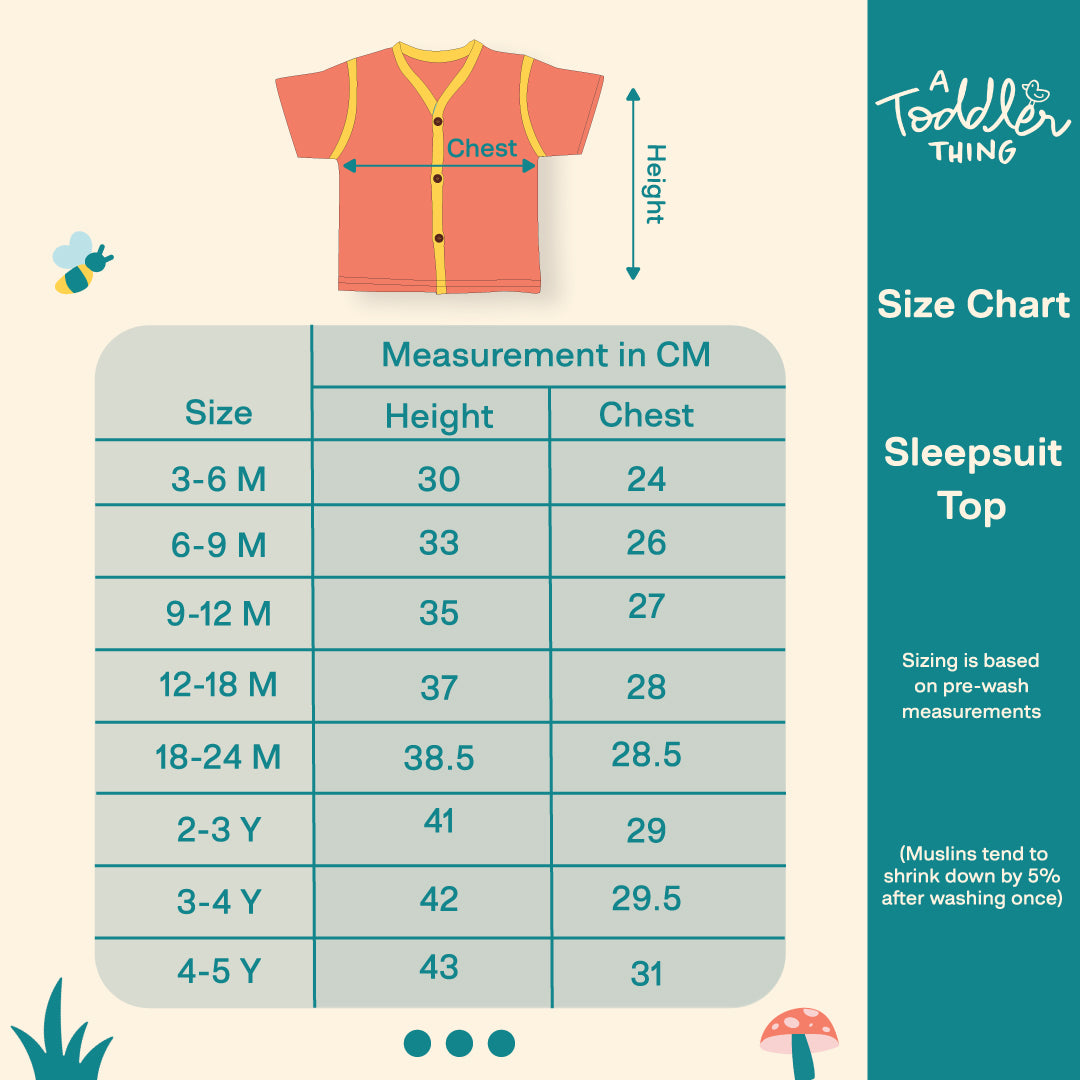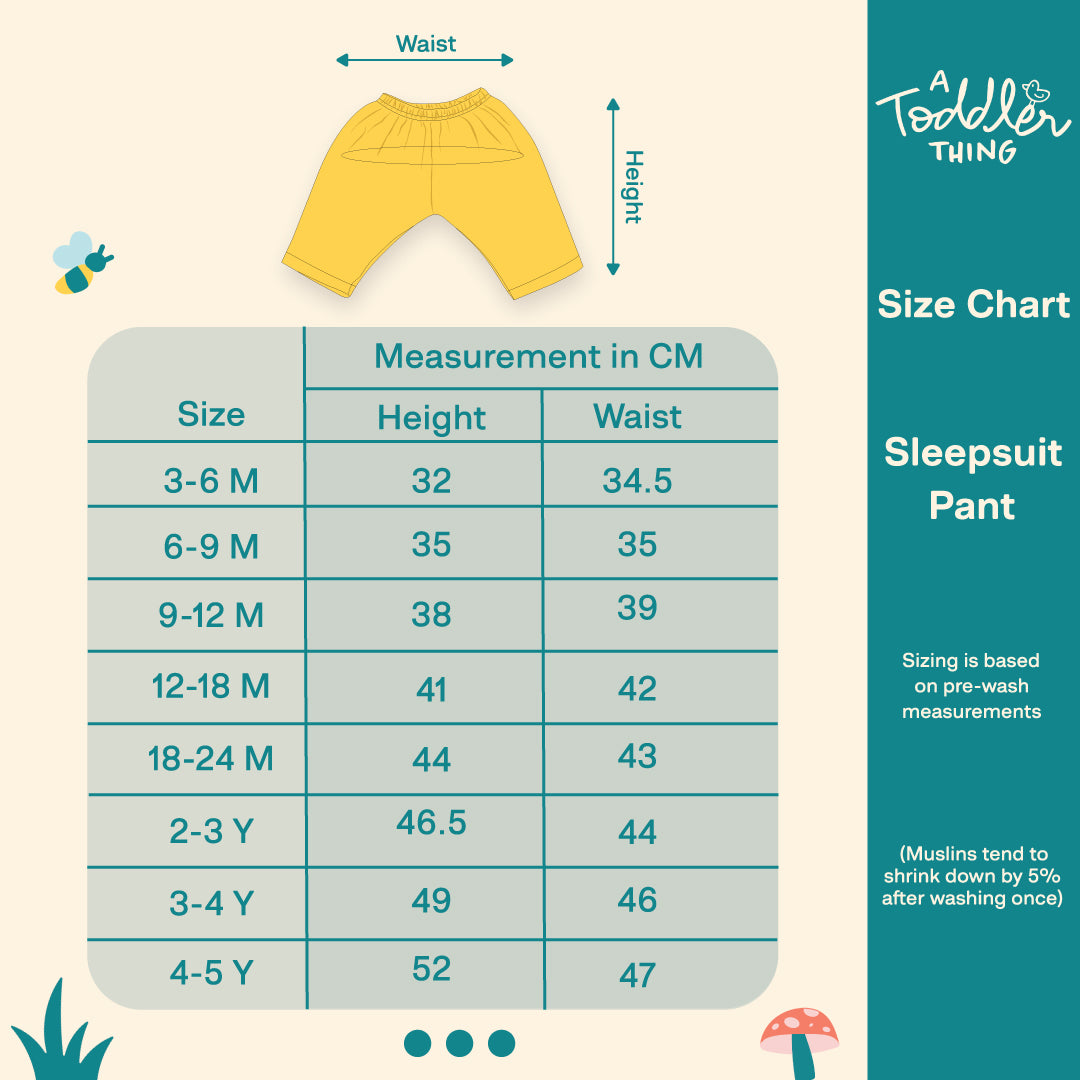 Flower Puff - Muslin Sleep Suit (Unisex)
Moms and dads, listen up! The era of sleepless nights is officially over.
Meet A Toddler Thing's Muslin Sleepsuits: comfy, soft, light, and all things wonderful!
Crafted entirely from a lightweight organic Muslin cotton variant, these sleep suits ensure day and night comfort for your little one, thanks to the renowned softness of Muslin fabric.
No more heavy clothing that weighs your baby down! We've meticulously designed these sleepsuits to be incredibly lightweight, a feeling so close to wearing nothing at all.
Regardless of the weather — be it scorching summers or chilly monsoons — these sleep suits are perfect. The Muslin fabric's open weave prevents overheating, ensuring your active little one stays comfortable.
Available in both half-sleeve and full-sleeve options to suit your preferences, our hypoallergenic Muslin sleep suits are the safest sleep wear for your child.
The half-sleeve sleepsuits feature stretchable pants and button-down shirts. Each sleepsuit boasts delicate hand-embroidered motifs on white fabric — whites are the safest choice for babies up to 1 year of age.
As for our full-sleeve sleepsuits, expertly crafted with AZO-free dyes, they come in a vibrant range of colours, each adorned with hand-embroidered motifs. The complete ensemble in this case includes stretchable pants, button-down collared shirts, and a convenient front pocket.
Explore A Toddler Thing's Muslin Sleepsuits now!
Please check sizing chart before purchasing. Standard sizes may not apply for your baby.
Wash Care:
Pre-use Wash: Wash the clothes once before you start using them.
Washing Options: All of our clothes are fully washable, either by hand or washing machine.
Machine Washing: When using a machine, begin with a cold rinse at a temperature no higher than 30 degrees Celsius. Select a delicate mode for washing.
Detergent Consideration: Avoid using liquid detergents, fabric softeners, bleach, or disinfectants on your baby's clothing. Use only mild detergents.
Sun Drying: To naturally disinfect, sun dry the clothes.
Material: The Sleepsuits are made of 100% organic Muslin cotton. 
Suitable for: The half-sleeve sleep suits are ideal for children aged 3 months to 5 years. The full-sleeve sleep suits are ideal for children aged 6 months to 5 years.
Usage: With proper washing routines and care, the clothes are washable and reusable for a long time.
Size and Fit: Please check the size charts before you place an order. The sizing listed is pre-wash. Muslin-based clothes tend to shrink by 5% after the first wash.
Why Muslin fabric?
Muslin fabric is a recommended choice for babies. It is soft, breathable, hypoallergenic, absorbent, durable, natural, acts as mild exfoliators, suitable for all types of sensitive skin, and keeps your baby warm.
Are these machine washable?
Yes, these are machine washable. Avoid using liquid detergents, fabric softeners, bleach, or disinfectants on your baby's clothes. Use only mild detergents and rinse it in delicate mode.
Will Muslin fabric shrink?
Muslin fabric can shrink up to a maximum of 1 inch. The nature of Muslin fabric is that it tends to shrink after a couple of washes.