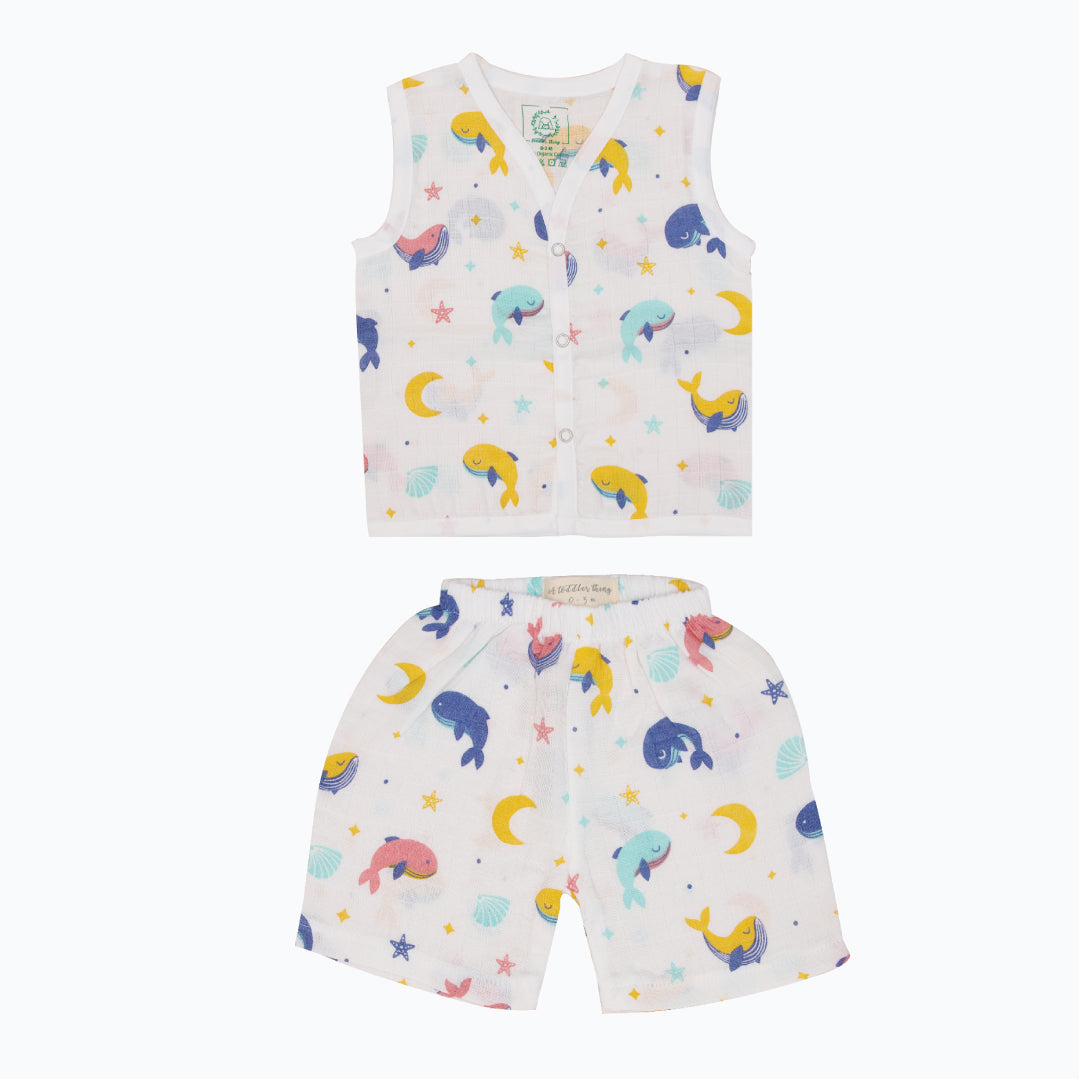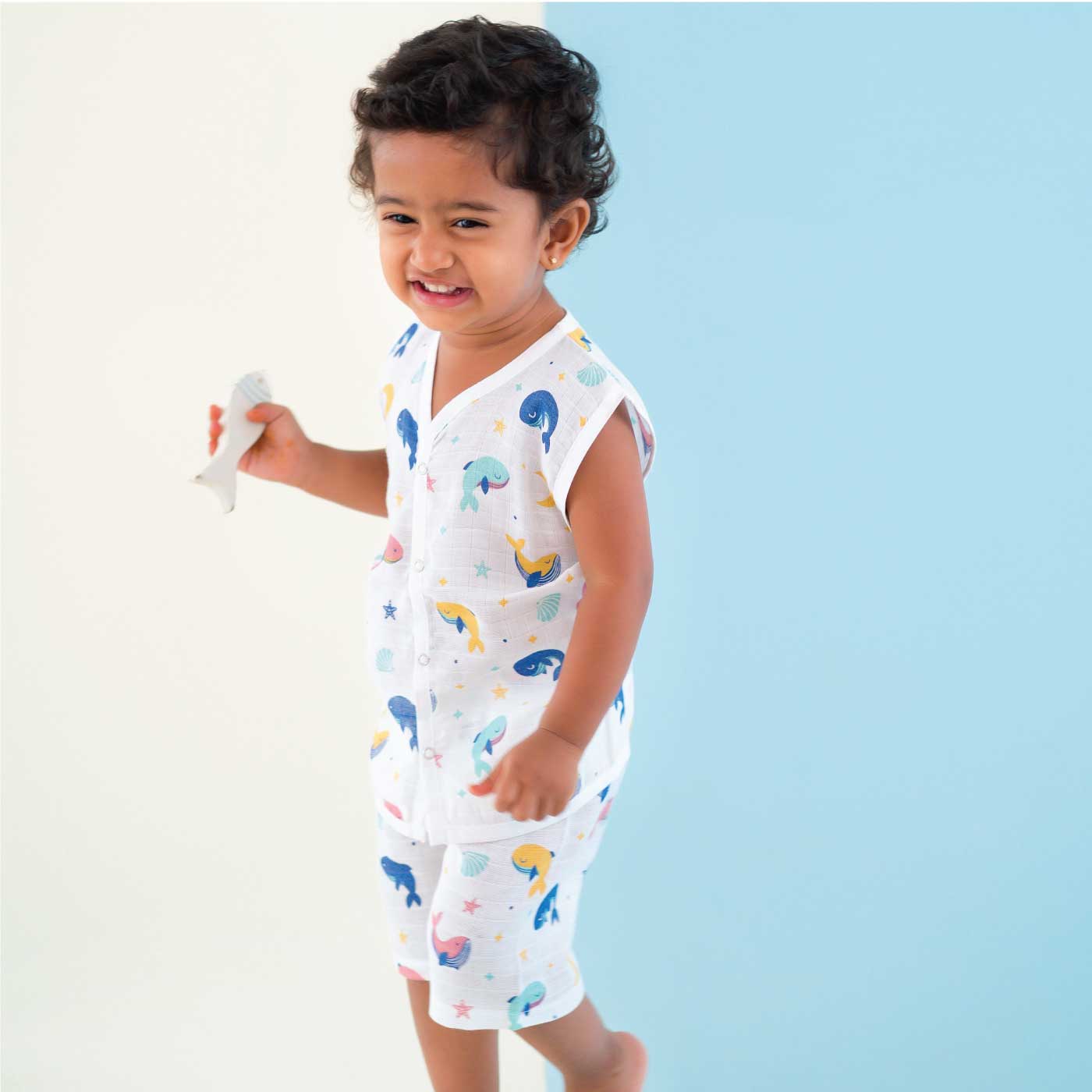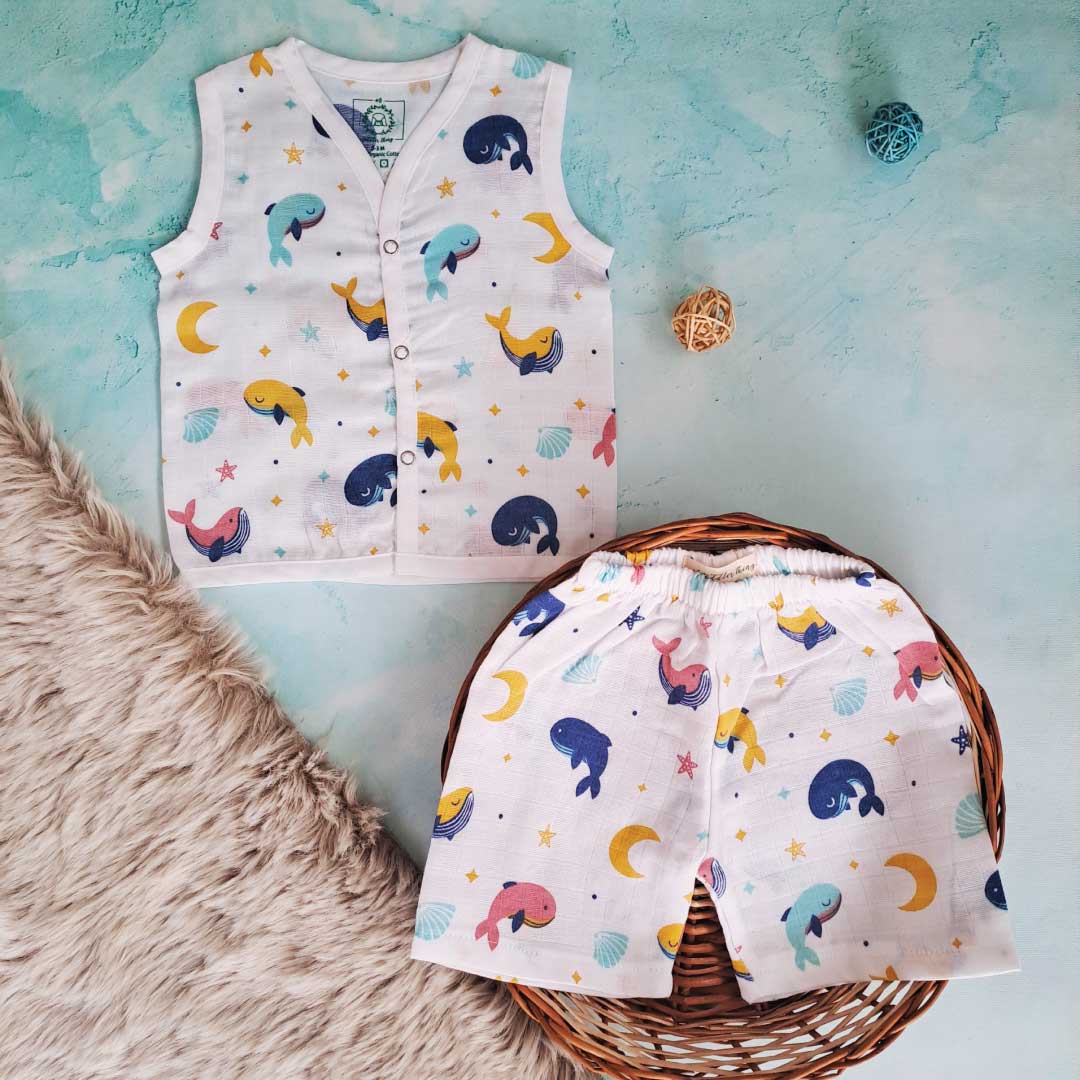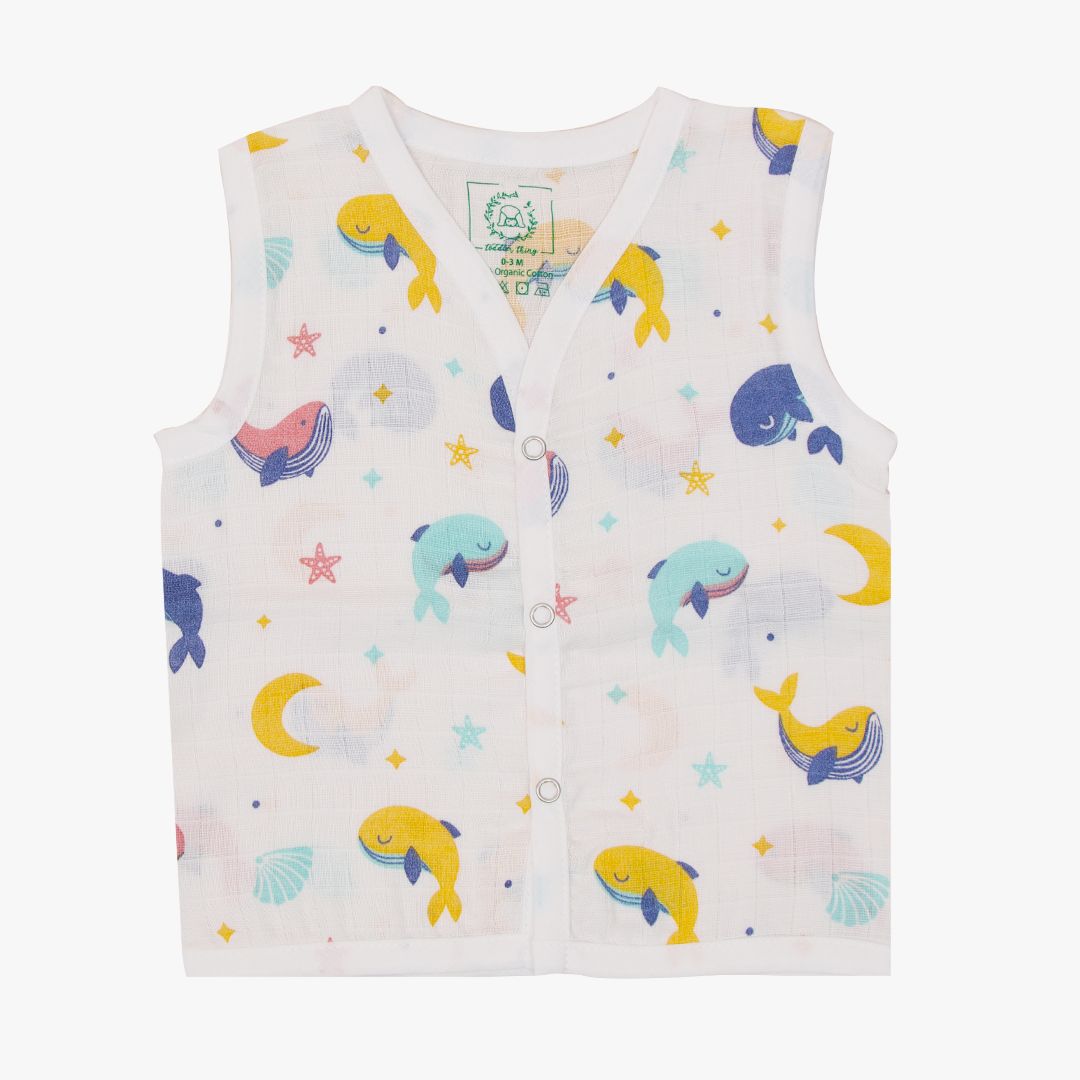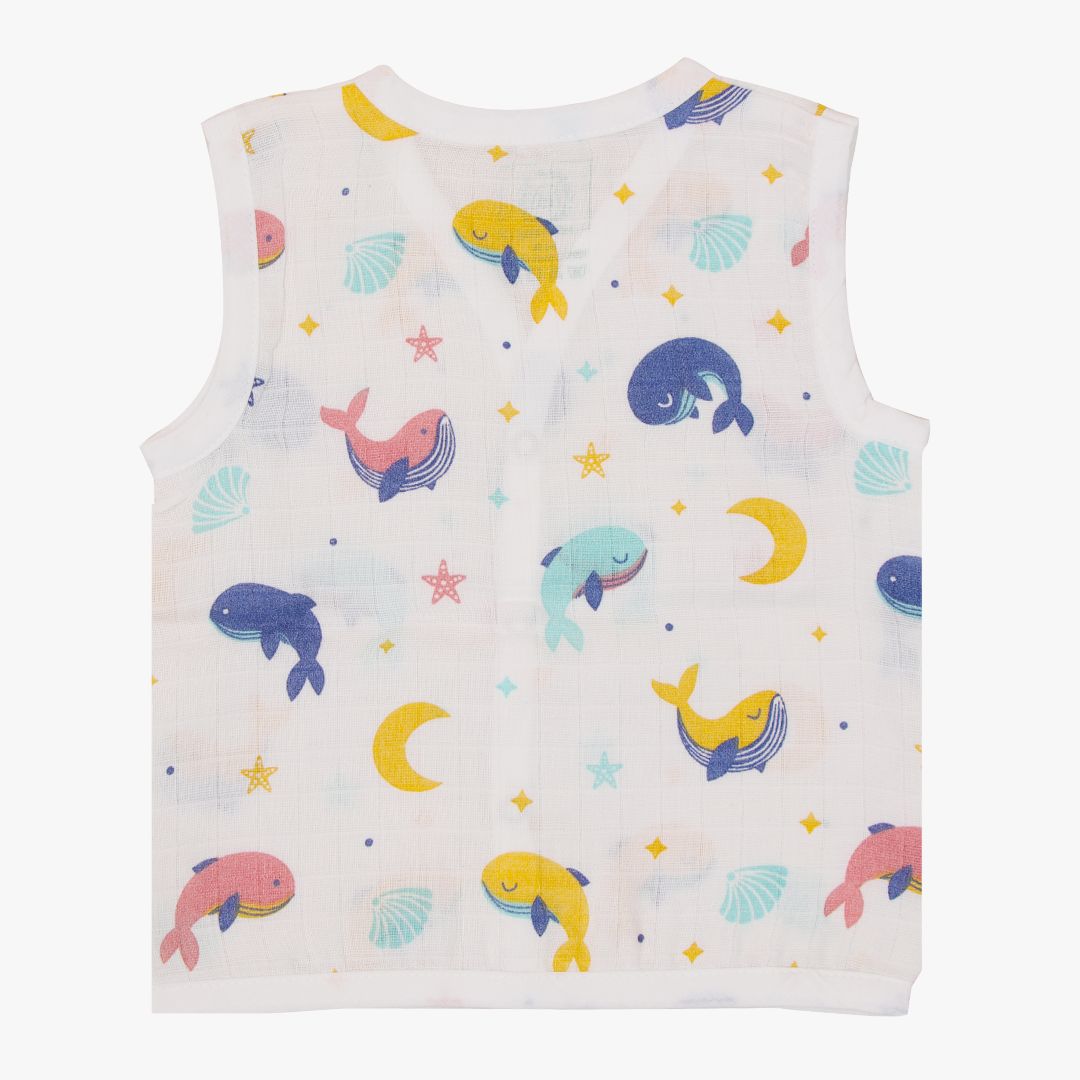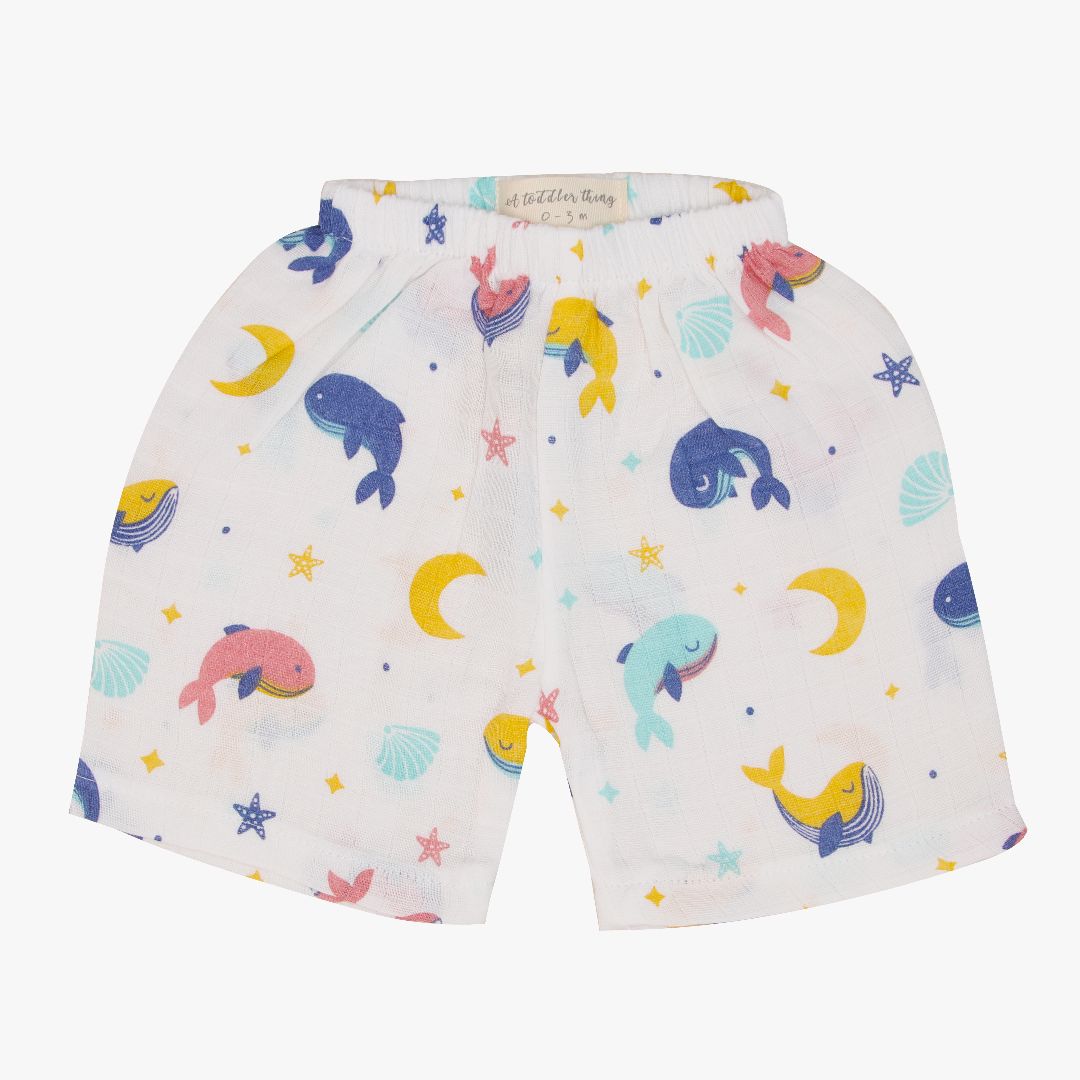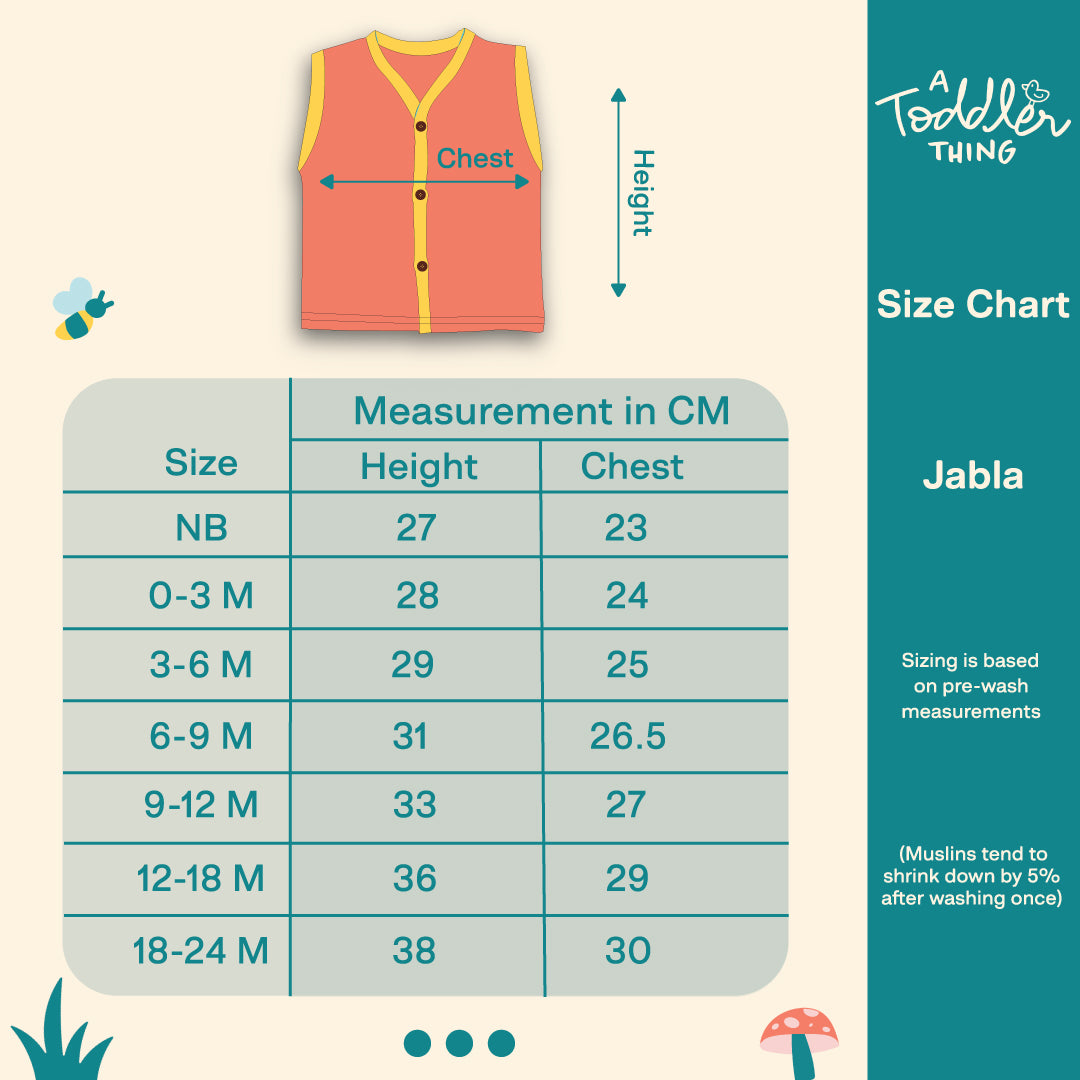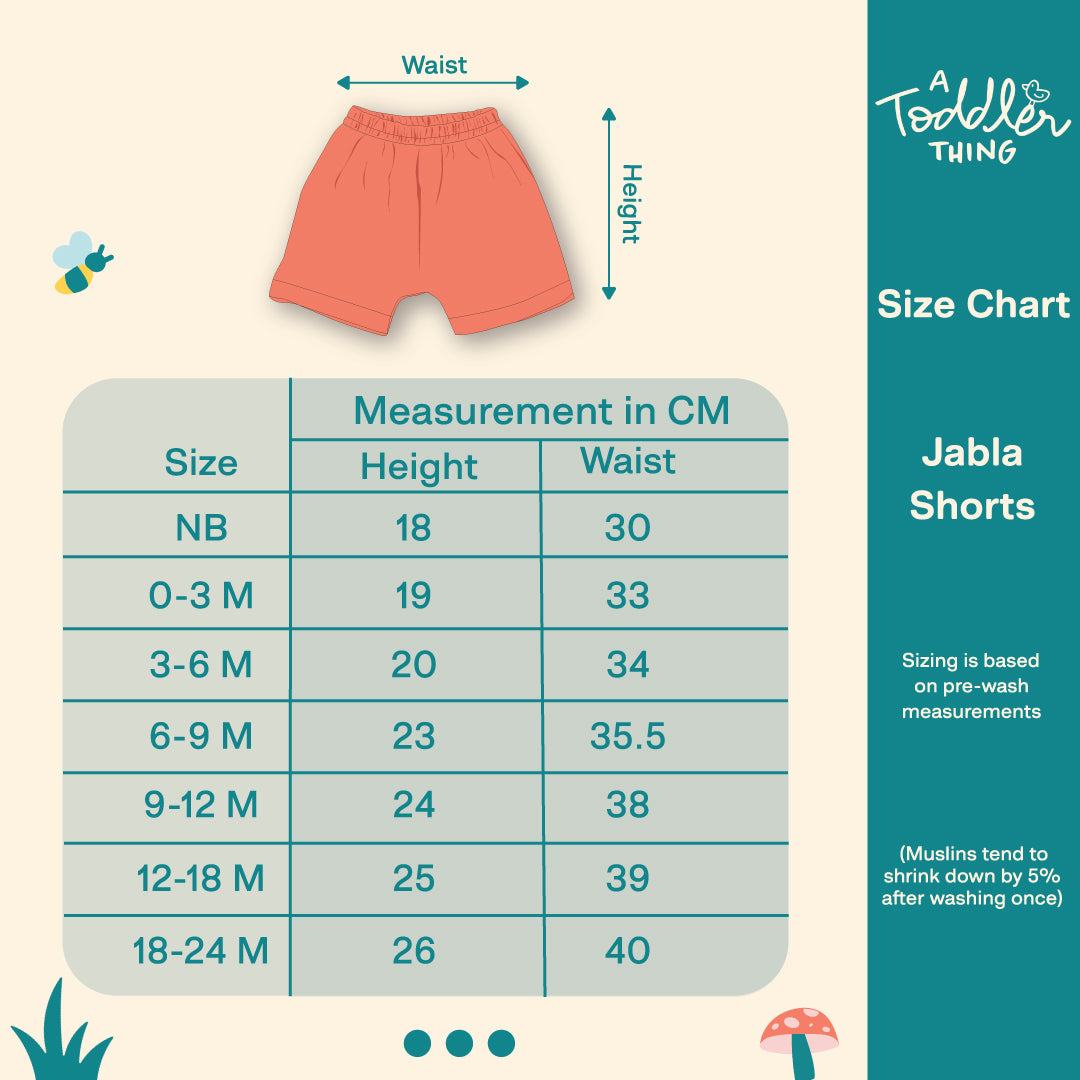 Whale Star - Muslin Jabla and Shorts
Attention, Moms and Dads! Could you ever truly have enough jablas for your ever-growing little ones?
Meet A Toddler Thing's Jablas and Shorts set : soft, comfy, ultra-thin, and absolute showstoppers!
Adorned with exquisite, minimalistic, and contemporary prints, our jablas embody supreme comfort. Available for babies aged Newborn to 2 years, these jablas and shorts embrace your baby's delicate skin with a sensation almost as airy as wearing nothing at all!
Dyed with Azo-free dyes and fashioned from 100% Muslin cotton fabric, we've poured our heart and soul into crafting these pieces to be not only brilliantly colourful but also exquisitely safe.
The Muslin fabric ensures an ultra-light touch, unmatched breathability, and absolutely no overheating. Its inherent flexibility and durability, combined with a softness that amplifies with each wash, offer benefits that last all day, every day. And by choosing our products, you're not only making a cosy choice for your baby but also an eco-friendly one for the planet.
Wash Care:
Pre-use Wash: Wash the clothes once before you start using them.
Washing Options: All of our clothes are fully washable, either by hand or washing machine.
Machine Washing: When using a machine, begin with a cold rinse at a temperature no higher than 30 degrees Celsius. Select a delicate mode for washing.
Detergent Consideration: Avoid using liquid detergents, fabric softeners, bleach, or disinfectants on your baby's clothing. Use only mild detergents.
Sun Drying: To naturally disinfect, sun dry the clothes.
Material: The Jablas are made of 100% Muslin cotton. 
Suitable for: The Jablas are ideal for your little ones aged Newborn to 24 months.
Usage: With proper washing routines and care, the clothes are washable and reusable for a long time.
Size and Fit: Please check the size charts before you place an order. The sizing listed is pre-wash. Muslin-based clothes tend to shrink by 5% after the first wash.
 What are the jablas made of?
The Jablas are made of 100% Muslin cotton.
Why Muslin fabric?
Muslin fabric is a recommended choice for babies. It is soft, breathable, hypoallergenic, absorbent, durable, natural, acts as mild exfoliators, suitable for all types of sensitive skin, and keeps your baby warm.
Are these machine washable?
Yes, these are machine washable. Avoid using liquid detergents, fabric softeners, bleach, or disinfectants on your baby's clothes. Use only mild detergents and rinse it in delicate mode.
Will Muslin fabric shrink?
Muslin fabric can shrink up to a maximum of 1 inch. The nature of Muslin fabric is that it tends to shrink after a couple of washes.